Spotify is a top music streaming service with millions of songs and users. Nevertheless, it's not the best place for everyone, so some users decide to close their accounts. Others want to focus on a brand new Spotify account and start all over. In this guide, we'll answer the question 'How to delete Spotify account' and help you figure out whether that's the right choice for you. If you decide to stop being on music streaming platforms or move to a rival service, you should keep reading.
And when you're finished, take a look at our other Spotify guides:
Should You Close Your Spotify Account?
Before we get to the 'How to delete a Spotify account' guide, we wanted to talk about whether you should consider closing your account in the first place. Here are a few major benefits you should get familiar with to help you make up your mind:
Spotify has an affiliate program that allows affiliate links and marketing from which you earn a commission. So if you're interested in making money from people listening to your music, you've come to the right spot. This is one of the most popular music streaming services and offers fantastic business opportunities.
Spotify offers several subscription plans. If you're not ready to pay for the premium service, you can always use the free version. This platform offers other packages as well, including a Spotify subscription for families, students, etc.
Another common question we get is 'How is deactivating a Spotify account different from deleting a Spotify account.' Deactivating an account means that you can bring it back; it's simply not active at the moment. When you delete it, there is no turning back, and all your information is gone. You'll lose your username, playlists, downloads, etc.
Spotify has over 365 million users globally, many of which use the platform to promote their music skills and make a living. So if music is what you want to do, this platform is an excellent marketing tool.
Things To Keep In Mind Before Closing Your Account
If you're still not convinced and are ready to close your account, these are the things to remember:
All Spotify users that have a Premium subscription should cancel Spotify premium before they delete their account. Once you end the subscription, all your playlists and songs you downloaded will be gone.
If you use a student discount for your Spotify subscription and now you delete Spotify, you won't be able to apply again for a year.
After closing the account, all your songs, plays, and playlists, even your favorite playlist, will be deleted. We had to repeat this once more because so many users seem to forget about it and are disappointed after.
How To Delete Spotify Account: Step-By-Step Guide
Now that you know all you have to do and what deleting means, it's time to learn how to delete your Spotify account step-by-step. Review your reasons once again, and if you're completely sure, just follow these cancellation steps:
Open your preferred internet browser and go to Spotify's support page.
Click Account.
Select I Want To Close My Account.
There will be a few options that will pop up on your screen. Read them carefully and click on Close Account. The button will be black and located on the left part of the screen. On the right part of the screen, you'll see an option to cancel your subscription plan and start using Spotify Free.
Now, a new page will appear on the screen that sends Spotify's message, "We're sad to see you leave us." This is when the five-step process starts to delete your account.
Click Continue, and check if you're signed in to the right account. If you're not logged in, use your email address and password to log in.
Once again, the music service will let you know that you will lose all your information, followers, plays, and content if you go for the permanent delete option. In addition, there will be a box to check in order to agree to the changes.
Click Continue, then Continue once again.
Now, you'll receive a confirmation email you need to click on.
It will take you to a new page. Click Close Account. You have 24 hours to click on the link and close your account.
If you encountered problems while deleting your account, you can always turn to the Spotify community for questions or talk to an advisor via a contact form. Although this is a permanent action, Spotify still lets you activate your account after deleting it, but you have to do it within seven days. Once you're finished with closing the account, the streaming service will send you an email with a reactivation link to use during the following seven days.
Conclusion
'How to delete Spotify account' was today's main topic of conversation. After reading the benefits of being present on Spotify and learning that you can deactivate your account when you feel overwhelmed, do you think that deleting it is the right way to go? Keeping your account is a great growth opportunity because Spotify is becoming more and more popular as business potential.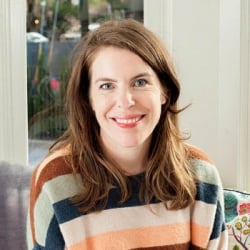 Latest posts by Maddie Schultz
(see all)