Quitting Spotify Premium is not an easy decision. But if the time has come when you need to part with one of the best streaming services and their paid subscription, we can make the process go smoothly. If you want to know how to cancel Spotify Premium, you're at the right spot.
Ever since Spotify launched in 2008, it's been a home of 70 million songs, 365 million active monthly users, and over 2.2 million podcasts. It's not only one of the most popular music streaming services, but it's also a great way to earn money with your music.
Spotify users can choose between two types of plans: Spotify Free and Spotify Premium. The second one definitely has its benefits, but you'll need to pay every single month to enjoy them. If you've been using Premium so far but are thinking of going back to Free, below, we'll guide you to cancel your subscription.
How to Cancel Spotify Premium Subscription in 3 Steps
Spotify Premium has over 100 million premium subscribers. The power of this streaming service is undeniable! But if you're not happy with your subscription or want to save money, maybe it's time to take action.
When you want to cancel your Spotify Premium subscription, you should follow these simple steps:
First, log in to your Spotify account. You'll need to choose a web browser, enter the Spotify page, and use your username and password to log in.
Once you're logged in, you'll see your account page named Account Overview. On the left side, there is a bar where you should look for the Available Plans section. Click on it. This is where you'll find the details about your plans and what your other options are.
Next, go to the bottom of the page to find the Spotify Free option. Below the Spotify Free section, there should be a Cancel Premium button. Now, click Cancel Premium. Once you do, you'll get the question of whether you're sure you want to cancel the premium subscription, and you should click Yes, Cancel.
This is the easy three-step guide that will help you cancel subscriptions on this streaming service. Your subscription will end right away, but you will have the premium benefits until your next billing date.
What if There's No Option to Change Plan?
If you can't see an option to change your plan, it means that your subscription is done through a different provider, such as your mobile provider. This happens very often when you sign up through Apple devices such as an iPhone or an iPad.
In this case, you'll need to cancel the subscription through Apple, using the device you first signed up with. Here's what you should do:
Get your iPhone or your iPad and enter the Settings app.
Tap on your name that is right on the top of the screen.
Tap on Subscriptions.
Next, tap on Spotify and choose Cancel.
If by any chance, you don't see the subscription tab in the name section in Settings, you can find the iTunes & App Store section. Now, you'll need to enter your Apple ID, then select View Apple ID. Once you're in, go down to find the Subscriptions section and select it. This is where you'll find Spotify and where you'll be able to cancel the premium subscription.
Why can't I cancel my Spotify subscription?
There could be several reasons why you can't cancel your Spotify Premium subscription:
Subscription through a third-party: If you subscribed to Spotify Premium through a third-party service such as Apple or Google Play, you may need to cancel the subscription through that service.
Outstanding balance: Make sure you have no outstanding balance on your Spotify account before attempting to cancel the subscription.
Billing issues: If there are billing issues with your account, you may not be able to cancel your subscription until they are resolved.
Account restrictions: Some Spotify accounts may have restrictions that prevent users from cancelling their subscriptions.
Connection issues: A poor internet connection can cause problems with cancelling a subscription.
If none of these reasons apply, try logging out and back in to your Spotify account or contact Spotify support for further assistance.
Did You Know That You Can Earn With Spotify?
Something that most Spotify Accounts forget about is that they can earn with this service. Whether you create playlists that become popular or earn money through your music streams, this is definitely a profitable service. But like with any other platform, you need to attract people and grasp their attention.
If Spotify growth is your primary goal, our Spotiflex team will deliver the best results. We work very hard to provide you with a rapid influx of real followers based on your target audience and are interested in your niche. This organic following can bring you more Spotify plays and earn you more money.
If you want more details or a free three-day trial, check out our packages and feel free to get in touch with our team.
Conclusion
If you were wondering how to cancel Spotify Premium, our easy, three-step guide will be of so much help. You don't want to be stuck scrolling for hours before you hit the right buttons. Just follow the guide, and you'll be done in a matter of minutes. Once you've canceled Spotify, you still have time until the end of your billing period to keep on using the premium benefits.
And, if you need a boost in engagement and want a bigger follower count, our services will be your best investment.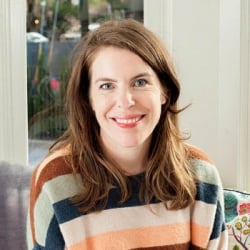 Latest posts by Maddie Schultz
(see all)