Spotify is an amazing music streaming service where you can find your favorite artist, upload songs, and enjoy the music and podcasts on many devices. But, what happens when a song or entire playlist gets lost? Is it time to change your listening habits?
No, because we have the solution, and even if you accidentally lose your favorite song we can help you unhide it or recover it in minutes.
This feature can come in quite handy when you want to find a certain song and enhance your listening experience. So, keep on reading to find out all the tips and tricks that will help you grow your Spotify account and even make an income. 
And when you're finished, read our other Spotify guides:
Causes of Hidden Songs on Spotify
When you rearrange songs on Spotify playlist, you might notice that some individual songs are missing. Your favorite playlists can suddenly miss a few songs, and you might wonder what caused it and how to fix it fast.
This can happen for a variety of reasons like:
Your internet connection is not strong enough;
The song you are looking for is not available on Spotify;
The song titles are not allowed in your region or country;
You are not logged into your Spotify account;
Your favorite music might have some copyright issues, making it unavailable;
All of the reasons mentioned above can be quite frustrating when you want to browse your current playlist, so we made sure to discover all the ways to see the block songs. Different apps for music streaming deal with the unavailable songs differently, so this technique will resolve the issue on Spotify.
How to Unhide a Song on Spotify?
Once you see your playlist collection is missing your favorite song, there are a couple of things you can do to unhide it, depending on the device you are using. Some people prefer the desktop version, while others use their iOS or Android device for listening on the go.
The sound quality on Spotify is amazing no matter what device is your favorite, just keep in mind that some options are only available on the website.
Desktop App
Log into your Spotify account on the website or the app;
Click on your account and gear icon to access settings;
Find "Display Option" and enable the "Show Unavailable Songs in Playlists";
Go back to your playlist and toggle the Hide button on or off to view your songs;
This will allow you to see the full list of songs and even uncover the hidden tracks. This song feature is great if you are looking for that amazing tune that suddenly went missing.
Mobile Phones
Launch the Spotify app and log in with your credentials;
Find the Playback settings menu and turn on the "Show Unplayable Songs" option;
Once you save the changes, you can go back to any playlist and find your favorite music.
Keep in mind that the procedure is practically the same for Android and iOS users, so you want to use the same steps to find the Unhide button and reveal the music track. If you are not sure about the recovery of the tracks, you can also adjust the Data Saver mode that can compromise some songs or offline mode that will allow you to listen to music without an internet connection.
Causes of Deleted Spotify Songs
Dozens of songs get deleted on Spotify by accident, and users are left wondering what happened and if their albums are lost forever. Don't worry, you are not the only one, deleted songs on Spotify can happen because:
The app wasn't loaded properly, and the playlist folder is not working;
The song might be deleted on accident;
The downloading process was interrupted and the file corrupted;
Spotify is an amazing streaming platform because it allows users to download songs for offline listening. So, this is more than a place to find new music and podcasts, it can be a great addition to your online presence and a way to promote your creations. This is why it's important to grow your Spotify and get more followers.
How to Recover a Deleted Song on Spotify?
When a song is deleted from your computer, you need to use third-party tools like RecoverIt Data Recovery to browse your device for deleted files. It can scan your computer or any other external memory for songs that are deleted and recover a bunch of files fully.
Keep in mind that Spotify has a built-in playlist recovery feature that allows users to recover Spotify Playlists from the website. All you have to do is access the website on your desktop or your phone and log in. Go to account settings and in the pop-up menu select "Recover Playlists".
This will have all the playlists you deleted from your Spotify account, and you can click on the "Restore" button to get them back.
Other Helpful Tips for Using Spotify
Now that we are familiar with all the amazing additional features this platform has to offer, even if you are not a Premium user, we can focus on a few more helpful tips that will help you grow your Spotify and enjoy the app more.
Radio
Many users don't know that Spotify has amazing radio stations where you can discover new music and lesser-known artists that you can later find on the app. There are various top charts available and limited edition songs you can listen to.
Podcasts
Podcasts might be a new feature for many users but they are becoming more popular each day. So, make sure to explore these amazing Podcast exclusive deals on Spotify and find the category you are most interested in. Who knows, it might inspire you to become a content creator and share your ideas with the world.
Daily Mix
Your Spotify experience only becomes better over time because the algorithm learns more about you so suggestions are on the spot. This includes the great Daily Mix option where the app makes suggestions on songs you might like based on your recent searches.
Social Platform
Social features on this platform remind us that even music apps need audience, followers, and interaction to be successful. If you treat your Spotify playlists and the entire account as one social media platform, you might gain new followers who love your taste in music and even earn an income by creating custom playlists.
Songs in the playlist you create can attract a lot of people who will follow you for more. In addition, new artists are willing to pay for promotion in the most popular playlists, so you might benefit from having a unique taste in music.
Make sure to connect your Spotify account to other social networks to promote your content to a wider audience and have more influence.
Listening Features
There are a bunch of listening features on Spotify that can help you have the best experience while using the app. This is why it's important to know that you can adjust the streaming quality depending on the internet connection you are using. So, if you want the best audio quality, use strong Wi-Fi or set the streaming quality to "Very High".
Create the Best Spotify Playlists
Now that you know the basic steps on how to unhide songs on Spotify, it might be a good idea to focus on creating amazing playlists that other people will enjoy. By selecting the best songs and adding a custom playlist image, you can draw in listeners and get more subscribers overnight. Here are a couple of things to think about:
Your target audience – Millions of songs on Spotify allow you to find your niche and create songs lists for your target audience. Make sure your taste in music stands out from the crowd and create fantastic music options.
Customize your playlists – Common playlists are not too exciting, so you need to make sure yours are standing out with great descriptions and images. Just make sure you are promoting your brand in the best way possible.
Use the search engine – The search bar on Spotify can help you a lot when it comes to looking for the perfect songs and albums to add. This feature will allow you to see what people are looking for the most and what songs are popular at the moment.
Final Thoughts
There are a lot of music streaming apps available on the market but none of them is quite good and versatile like Spotify. This is the platform to join if you are looking for high-quality music, premium tacks, and even different ways to make an income.
A good Spotify account depends on the number of followers and great playlists you have, so make sure to follow our guide and recover those precious songs while growing your account organically.
Consider becoming a Premium subscriber for all the additional features and fully enjoy all the benefits that come with this app.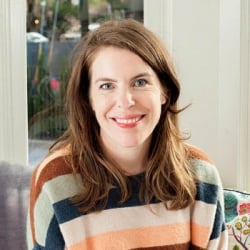 Latest posts by Maddie Schultz
(see all)