Spotify is an excellent platform for the music industry, podcasts, and other high-quality audio content. You may make playlists of your favorite songs and discover new music every day.

Spotify, on the other hand, creates a list of recently played songs as you listen to them, which may be a great tool for finding a song you heard and want to add to your playlist.

But what if you want to remove a song from that list because someone else listened to something you do not like or you are just tired of it? Fortunately, there is a technique to clear recently played on Spotify.

This platform optimization is a terrific method to attract more users who like the completely tailored experience and expand the social network.
Spotify Playlists
Spotify has grown in popularity not just because of its high-quality music, but also because of the personalized playlists that users may make. These playlists are an endless supply of fun and entertainment, with numerous songs from many performers to choose from.

Playlists are also a wonderful way to gain more subscribers to your channel because many people enjoy pre-made lists. Independent artists may be interested in playlists with a high number of likes and may even compensate the creator of the list for a prospective place.

Among other lists, you create there is a playlist that is generated automatically by Spotify named recently played, and as the name says this list contains all the songs and podcasts you listened to recently.
How to Clear Recently Played on Spotify?
Clearing the recently played list on Spotify is simple and can be accomplished with ease. One thing to keep in mind is that Spotify no longer allows erasing the recently played list in the desktop app, and you can only erase the list on your desktop.

All you have to do is:
Log in to your Spotify account on your computer.
Locate the Recently Played section on the left.
Hover over the songs or podcasts you wish to remove and click the three dots.
Select "Remove from Recently Played."
This is all it takes to remove songs from your playlist, but what about uploading music to Spotify?
Upload Songs to Spotify
You may also upload your music and test your luck on the platform. Spotify compensates creators based on the number of views that are called Spotify plays.

More views for more than 30 seconds equals more ad revenue for you. This is also a wonderful way for music promotion on all social media platforms, as Spotify has millions of users who are always looking for something new and interesting. With enough time and work, you may make it onto someone's played list and receive more followers as a result.

There is frequently the option to buy Spotify plays, however, this is not suggested. Followers should be generated organically since this is the only way to achieve actual success.

Final Thoughts
One of the finest locations to listen to music online may be the Spotify app. It provides an excellent promotion service, a user-friendly design, and entirely customized playlists.

Spotify is also an excellent place to gain real Spotify plays and earn new fans that appreciate your work. This may be a major source of cash as well as an incredible chance to increase your creative process.

You can discover new artists, create playlists of your favorite songs, and see what other people are listening to. If there is a song you do not want to hear, you now know how to remove it from your recently played list and fully appreciate this incredible platform.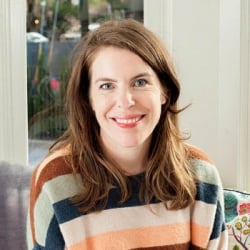 Latest posts by Maddie Schultz
(see all)