Linking Spotify to your smart devices is one of the best things you can do! This streaming service offers its users a wide variety of features and the possibility to listen to their favorite music with ease. If you own Google smart speakers, this guide is all you need. Keep reading and learn how to connect Spotify to Google and control your home devices with your voice. 
And when you're finished, take a look at our other Spotify guides:
Benefits Of Connecting Spotify To Google
Can Google play Spotify? Yes, Google Assistant built-in devices are compatible with Spotify. To the surprise of many, this music streaming platform works not only on mobile devices, tablets, laptops but also works on smart speakers, TVs, home stereos, etc. However, before you connect Spotify to Google, you should know which devices work together. The compatible devices are Google Home, Home Max, Home Mini, Google Nest Mini, Nest Hub Max, Nest Audio, Nest Hub (1st and 2nd generation). Now, let's talk more about the advantages:
Millions of songs, 4 billion playlists, at any time! You can listen to all this from the warmth of your home without moving a finger. Just let Google know what you're in the mood for, and the device will play it for you. It's a great way to get inspired for your next playlist.
Available for Spotify free and Spotify premium subscriptions. You can enjoy a free range of the platform's services if you don't want to pay, but premium users have numerous benefits. These include ad-free listening, high-quality streams, downloading audio when offline, etc.
The audio quality is superb. You will listen to your latest music discovery or playlists that have been a favorite for years, and the audio will be excellent.
It's much simpler! Having all your smart devices connected to your music streaming service at home can make your life much easier. There's no need to get up and get your tablet; just use voice commands to turn on your Google device and stream music.
How To Connect Spotify To Google Home/Nest Speakers: Step-By-Step Guide
If you're here to learn how to connect Google to Spotify, our guides will take you through the process for both Google Home and Google Nest speakers. Before you play Spotify on Google devices, you need to link these two. Just follow the steps below, and you'll see how simple it is:
How To Link Spotify To Google Home/Nest
Download the Google Home application on your preferred device.
Open the app and find the + sign located in the top left corner of the screen.
Find the Add Services option and choose Music.
Find Spotify and tap on it.
Choose Link Account.
Log into your Spotify account.
Tap Ok, and you're done.
How To Make Spotify Default Music Player
Open the Google Home app.
Choose Settings.
Tap on Music.
Choose Spotify as your default music service for your Google devices.
If you use Spotify Connect, you can easily connect it to any device in your home. All you need to do is to make sure that your two devices are connected to the same Wi-Fi network. Once you've linked Spotify to Home and Nest, you can control the streaming service via voice command. In other words, you can ask Google Assistant to play your favorite song, play an album on shuffle, ask the name of the song, play a specific radio wave, etc. When you figure everything out, start working on increasing your numbers, getting real plays, and invest in a Spotify growth service, so you can monetize your work.
Conclusion
Playing songs from cloud music services like Spotify is getting easier every day. Thanks to the advanced commands and features this platform offers, you can link it to many smart devices, including Google Nest and Home. Now that you have learned to connect Spotify to Google, it's your turn to blast the best playlists, create new music, grow your account, and make money while doing what you love!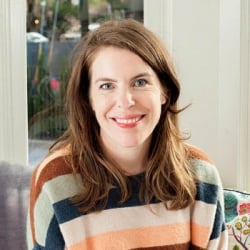 Latest posts by Maddie Schultz
(see all)