Many of us are used to one music streaming platform and fear the prospect of transferring to another. But it doesn't have to be overly dramatic if you have the right tools and instructions.

This is why we're researching ways to transfer Spotify playlist to Apple Music across many devices. You won't have to adjust your listening habits or worry about losing your favorite music library this way.

Although we agree that Spotify is by far the most popular music streaming service, and your playlists on the platform can provide you with a monthly income if you get Spotify plays, you might still want to explore other options.
How to Transfer Spotify playlists to Apple Music?
Having a fantastic collection of songs on Spotify can be pretty profitable. You can increase the number of individuals who follow you and admire your musical tastes. But what if you want to transfer it all to Apple Music?

Is that even possible?

Yes, you can transfer your personal collection from Spotify to Apple Music across many devices; all you need is competent third-party services to handle all the work for you.

This way, you can be confident that the transfer process will go easily and that your audio quality will stay unchanged. Keep in mind that the transfer will only work if both streaming apps are installed on your device.
How to Transfer Spotify to Apple Music on Android?
Soundiiz is the greatest app for Android devices, and it can be downloaded from the Play Store. This app requires you to create an account, but it only takes a few minutes to do so.

Once you are signed in following these steps to initiate the playlist transfer:

In the Soundiiz app, click on the "Let's go" button in the middle of the screen;
Once you see the list of music apps, select Spotify by clicking "Connect";
Sign in to your Spotify account and click on "Agree";
Connect to your Apple Music app in the same way (keep in mind that the Sign-In will open the Soundiiz site in a browser, not iTunes);
Once you allow the connection with Apple Music you need to click on the "X" in the top right corner to go back to the dashboard on Soundiiz;
Once you see all the playlists across Spotify and Apple Music, you can click on the list you want to transfer and select "Convert"
Review the list of songs and uncheck the ones you don't want to transfer;
Click on the Apple Music as destination music service;
Once the conversion success sign pops up, you can click on "Show" to see the playlist in Apple Music or iCloud music library.
While this can appear to be a lengthy procedure, it is actually rather simple and quick.

You can listen to your favorite songs on both platforms, while also growing your Spotify and collecting new followers every day.

Keep in mind that there are a few apps made for this purpose, but in this situation, we always recommend sticking with the well-established and popular Soundiiz.

How to Transfer Spotify to Apple Music on iOS?
You can accomplish the same thing on your iPhone and iOS as you do on your Android smartphone, just with a different app. This time, one of the finest options is the SongShift app, which you can get from the app store.

Here is what you need to do:

Open the SongShift app and sign in to accounts you want to use for playlist transfer, or in this case Spotify and Apple Music.
Once you are signed in, you need to click on the "Setup Source" and choose the list you want on your Spotify or Spotify Premium account.
Then you need to click on "Setup Destination" or, in this case, create an Apple Music playlist.
Select the "I'm Finished" button and the app will automatically transfer the playlist.
Once the list is transferred, you can click on "Ready for Review" to check if everything you wanted was copied.
Click on "Confirm Matches" once you are satisfied with the transfer, and you are ready to go.
How to Make a Spotify Playlist Better?
Once you grasp the impact of a good playlist on Spotify, you may want to explore creating a few of your own. Here are some ideas to help you create excellent playlists that will attract more followers and boost your Spotify growth:

Name – You may believe that a playlist name is unimportant on music services, but in truth, it is details like this one that will set you apart and help you advertise your playlist more effectively. Create something distinctive and relatable and stick with it.
Customize – In addition to a brilliant name, your music collection should include a photo and a bio. People will be able to locate and follow you more easily as a result of this.
Target audience – In order to optimize your success and make money on Spotify, you'll need an audience. Knowing your followers is essential for creating fantastic playlists that cater to their musical tastes and demands.
Social media – If you want to promote your Spotify content and playlists, you must be active on all social media networks. This is why you need many accounts on all major platforms to allow your Spotify account to grow organically. You will earn more money if you have more followers.
Final Thoughts
The music industry has always been a competitive field, but one of the nicest aspects of popular music streaming services is that you can have fun while generating money. Even if you're not quite ready to transfer all of your favorite tracks from one streaming service to another, you now have the tools and clear instructions to do it.
Choosing the proper platform might be challenging because it all relies on your daily routines and how much you are prepared to pay for a monthly subscription. However, it's reassuring to know that your playlists can be safely transferred in minutes and that you can use numerous streaming services at the same time.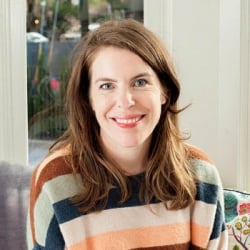 Latest posts by Maddie Schultz
(see all)