Music has always been a significant part of our lives, but our consumption patterns have evolved through time. Instead of purchasing tangible vinyl, CDs, and other music recordings, we now stream it through various platforms.

This music progression resulted in a slew of competitors and platforms offering high-quality versions of the newest songs. However, people are continuously looking for more. There are numerous services accessible currently that provide varied benefits to customers, but two platforms for streaming music typically spring to mind: Spotify and Apple Music.

Both behemoths have numerous features that make them one of the most popular platforms in the world, but we will analyze them in-depth today and explain why Spotify is better than Apple Music.

Apple Music vs. Spotify: things to consider before making your choice
Spotify and Apple Music, two music streaming service giants, are continually improving and expanding their offerings in order to maintain their dominance. However, there are a few things to think about before deciding on one or the other.
Apple Music vs Spotify: Price
One of the most noticeable contrasts between these two platforms is evident from the outset. While Spotify provides entirely free choices for consumers, Apple Music only provides a three-month trial period, after which you must decide whether or not to stay and pay for the service.

Having said that, it is vital to realize that Spotify includes a free version with advertisements and limits like the number of skipped tracks each hour. The service is deemed free, but it is just unpleasant enough to make you want to pay for an ad-free premium plan.

Apple Music, on the other hand, does not provide anything for free; instead, customers have a limited period to trial the app before having to join up and pay.

Individual plans with Spotify start at:
$4,99 for students;
$12,99 for dual households;
$15,99 for a family plan of up to 6 people;
$99 per year for Spotify.
Apple Music has a somewhat different pricing structure:
No free option
$4,99 for students
No dual household possibilities
$16,99 for a family of up to 6 members
$99 per year
Overall, Spotify offers more alternatives that can accommodate various people, which is one of the reasons why this platform is becoming the industry leader and why it would be a sensible idea to register a Spotify account and promote it.
Apple Music vs Spotify: Music Quality
The quality of the audio may be one of the most essential factors for many customers, which is why both companies are vying to be the top in every category.

Spotify provides several audio quality settings based on your subscription plan and the device you are using to stream the music. The free version uses a web player to broadcast at AAC 128kbit/s. If you use the app and have a robust internet connection, the audio quality may range from 24kbit/s to 160kbit/s. And Spotify premium subscribers get access to the finest music quality possible, as well as additional features such as AAC 256kbit/s.

Apple Music, on the other hand, is regarded as the highest-quality music streaming platform, although there is no official data on the sound quality. We do know, though, that Apple Music is making audio quality upgrades in collaboration with some of the industry's top names.

Because not all streaming platform users are expert musicians, and many individuals listen to music for joy, leisure, and amusement, the bulk of sound quality will still be determined by the headphones, speakers, and personal tastes.
Apple Music vs Spotify: Music Library
Music libraries have amazing numbers on both platforms, but determining the precise worth is difficult because it is changed regularly. Spotify and Apple Music now have over 70 million songs and enormous music collections, respectively. There are, nevertheless, some distinctions.

Apple Music is well-known for its massive collection and one-of-a-kind collaborations with musicians. This has long been regarded as one of the most significant advantages of having an Apple Music subscription and access to exclusive albums and songs.

Spotify has a similarly large music catalog, but it also offers a podcast, which is attracting more followers and subscribers in addition to music promotion. This is one of Spotify's major advantages, and it may be one of the reasons for its success.

Overall, you should be able to find every piece of music on any platform. If you want to discover new artists and listen to exclusive albums, Apple Music is the place to go. If you want to listen to tons of songs, podcasts, and other content for free, Spotify is the platform for you.
Apple Music vs Spotify: Availability
Music industry fans are finding and demanding new methods to access music, and companies such as Spotify and Apple Music are constantly compelled to establish new contracts. Users are increasingly loving new trends in addition to listening to music on their mobile devices and PCs, and current technology and platforms must respond. Who, on the other hand, did it better?

Spotify is by far one of the most accessible services for even the most ardent users. They offer an app for smartphones, tablets, and desktop computers. Each has been adjusted to provide the best streaming music experience possible. Spotify may also be linked to game consoles such as the Xbox One and the PlayStation 4. This was a significant success for the company, which already had smartwatches like Samsung and Fitbit covered, as well as Car Thing, which allows customers to listen to music in their car via Spotify.

Apple Music, on the other hand, offers fewer options. It includes the iPhone and iPad, as well as Apple HomePod, Apple TV, and Apple Watch. However, like with other Apple goods that are created to perfection, pairing with non-Apple devices is inadequate.
Apple Music vs Spotify: Browser Playback
Browser playback indicates that the platform does not require any specific software to stream music; instead, you can do it entirely via your browser. Until recently, you could only listen to Apple Music if you installed iTunes, but this is no longer the case.

In order to appeal to a wider audience and improve the number of individuals who subscribe to the service, all platforms are now compatible with nearly any browser playback.

This is a fantastic feature that will help you to expand your Spotify channel because people will not feel obligated to download other applications in order to listen to your music.
Apple Music vs Spotify: Playlists and Curated Content
Playlists are a popular feature on both platforms, but each company takes a unique approach. The system works flawlessly in both places, but there are a few distinctions that might make a big decision about which platform to use simpler.

Spotify is recognized for its high-quality audio and a large number of accessible songs and podcasts, but one of the key distinctions that separate it from other streaming services is the availability of entirely personalized Spotify playlists. Furthermore, Spotify features a unique customized playlist called "Discover Weekly" that is delivered to you every Monday. This incredible playlist is made up of artists and songs that you might enjoy depending on what you have recently listened to. This playlist addition has received a tremendous amount of favorable responses. People like the ability to discover new music and have them delivered each week. Users may also make their lists and publish them on Spotify. In this manner, you may also discover various people and their playlists, as well as listen to their music.

Apple Music, on the other hand, is not far behind with a few tricks up its sleeve. They offer For You or Listen Now playlists that are generated by a team of specialists that assess what you would want to hear and construct a unique list for each user. In addition, Apple Music features Apple Music 1 which is a 24/7 radio station where many prominent DJs perform and hits are played nonstop.

Who, on the other hand, did it better? Overall, the decision favors Spotify because of the incredible Discover Weekly and the opportunity to share and view other playlists.
Apple Music vs Spotify: Social Media
Social media is an important part of the development of any music streaming services, and Spotify is better connected with other social networks than Apple Music.

Spotify users may share their material on Instagram and Facebook, as well as create QR codes that take them straight to the content. This is a fantastic, yet easy, way to showcase your work and grow your following organically. Spotify compensates producers for the amount of Spotify Plays, therefore this might be a lucrative opportunity. Although buying Spotify Plays is an option, the greatest way to achieve success is through hard work and determination.
Apple Music customers may also share playlists with other registered users via AirDrop and generate links, though social media involvement is lacking.
Apple Music vs Spotify: User interface and mobile experience
The user interface and mobile experience may sometimes make or break a brand. Spotify is the obvious leader in terms of design and intuitive interface, with its user-friendly and minimalist design.

Although Apple Music has more advanced choices, the fact that it can only be paired with Apple devices may be a disadvantage.

Both are terrific on desktop and mobile devices, but Spotify once again takes the crown with superior adaptation to smart devices and taking up less space in the lightweight version of the app.

Apple Music Pros and Cons
Although Apple Music is still popular with millions of subscribers, there are a few negatives to consider before subscribing for membership.

Apple Music Pros
High-quality audio – Although it's not formally stated the quality of the audio on Apple Music is considered the best in the industry;
Apple Music 1 radio station – 24/7 radio that plays top hits and DJ performances;
Exclusive albums and songs – One of the biggest pluses when it comes to Apple Music is the access to all the new albums and songs only on their platform.
Apple Music Cons
No free option – Apple Music doesn't have any kind of free subscription apart from the trial period, which can be off-putting to many;
Compatible only with Apple devices – Like most Apple products this platform is compatible only with other Apple devices which can be quite limiting;
Lacking social media connections – Social media plays a big role in promoting content and lacking can cause a platform to be considered less perfect;
Poor mobile design – Although the design is constantly improving the recent update is still not good enough for everyday users.
Spotify Pros and Cons
When all of the data is reviewed and all of the intricacies are scrutinized, Spotify is the clear winner in our eyes. This platform has several benefits that will keep it at the top for many years to come.

Spotify Pros
Amazing music library – With over 40,000 songs added daily this is one of the most popular streaming platforms for a reason;
Free subscription – Probably the most favorable thing about Spotify is the free option for every user:
Easy to use and simple interface – The GUI is amazing and very easy to use;
Compatibility with many devices including gaming consoles – Spotify is the only platform that is compatible with gaming consoles among plenty of other devices;
Discover Weekly and other curated playlists – This amazing algorithm will make every Monday special with new music to discover and enjoy;
Amazing social media connections and sharing options – Spotify is known as one of the best platforms to promote your content and share it to other social networks;
Podcasts available – In addition to millions of songs Spotify is now housing multiple podcast creators and the numbers are only growing;
Spotify Cons
No radio stations;
No exclusive artists content;
Overall, Spotify is the clear winner, with several benefits and an easy-to-use interface. However, Apple Music is not far behind, and it remains to be seen how long Spotify will hold the reign.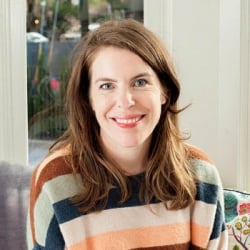 Latest posts by Maddie Schultz
(see all)