Can you imagine your life without music? It would be so dull, right? Thankfully, Spotify is here to save the day every time you need to hear your favorite songs. But, what happens when you don't have an internet connection? Being offline with no music on the phone is the main reason why you need to learn how to download music from Spotify.
Listening to music on Spotify is a daily habit for so many people. The majority need a helping hand to figure out how to download music when they're online. That's why we included a step-by-step guide to help you through the process.
How To Download Music From Spotify On Your Phone
Spotify is a major player in the music industry with over 155 million Premium subscribers and 345 million active monthly users. Downloading music on this streaming service is as easy as one, two, three. If you're ever offline, you should have a few of your favorite playlists on your phone without internet access.
First, open the Spotify app and log into your Spotify Premium account. This procedure is very similar for both iOS and Android users.
Go to the Your Library button on the bottom-right part of the phone screen.
Find the Spotify playlists or the album that you want to download and press the downward arrow on your screen. Android users should click on the Download button on the top left of their screen.
While the playlist is downloading, you'll see a downward arrow under each song in your playlist. When all of the arrows are green, that means all your songs are downloaded.
When you don't have internet access, you can listen to this playlist. You need to go to Your Library, then Music and finally Albums or Playlists. Here's where you'll find your downloaded music.
How To Download From Spotify On Your Computer
Yes, you can also download your playlists of high quality on your computer. The process is similar, and these are the steps:
Log into your account and find the playlist that you want to download.
When you choose the playlist, click on the Download button on the right. The toggle will turn green, meaning that the music is downloading.
When the process is over, you'll see a downward green arrow next to your playlist. This same sign will be next to all your downloaded playlists.
This only takes a few minutes, but you'll be sure that you always have music on your computer wherever you go.
How To Download Podcasts From Spotify
Did you know that you can also download podcasts? There are so many excellent podcasts that you probably want to listen to, and now having no internet won't get in the way.
To start, choose the podcast that you'll download.
Go to the podcast's page and find the downward arrow.
This is how you can add episodes to your phone and listen to them while offline. You can do the same thing on your computer. The new podcasts will be saved in Your Library, then Podcasts, then Downloads.
Why Use Spotiflex?
If you want to grow your Spotify account, Spotiflex is the best organic Spotify growth service! Thanks to us you don't have to buy Spotify plays, we're going to deliver real Spotify plays thanks to our algorithm and other specialized methods. Your new followers will engage, and the number of plays will increase right away.
This is not just a promotion service that will boost your Spotify plays artificially. Our team of professionals will investigate your target audience, get in touch with them and bring you a rapid growth in numbers. Your new followers will be there to stay because they are specifically chosen to fit your demographic and share the same taste like music. You'll be getting permanent Spotify monthly listeners that won't disappear.
Conclusion
Spotify is such a fantastic app because it allows you to listen to your favorite music whenever you want to. But what happens when you don't have internet access and you don't have any songs on your phone? Life without music is so dull that's why you need to learn how to download music from Spotify for offline listening.
Having your favorite playlists on your phone when you're online is such a smart idea. As you can see, the process is so easy! Also, don't forget that you can download playlists directly on your computer as well. You'll be so equipped for travel, and you'll never have a boring moment.
Spotiflex is here to help you get the following that you deserve and boost your plays count. If your goal is to increase your Spotify engagement, we're here to find the best followers out there for your niche. Don't forget that we offer a free three-day trial, so why not give it a chance?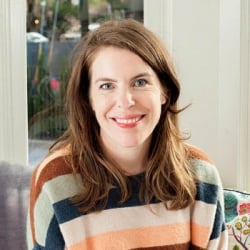 Latest posts by Maddie Schultz
(see all)