These days, every community has its Discord. Discord's free video, voice, and text chat features make for a convenient online hangout for people with the same interests. Connecting your Spotify to your Discord will open up sharing your favorite music with people who you care about.
Learning how to connect Spotify to Discord is a simple way to bring a lot of fun and value to your community's regular chats and hangout sessions. In this short read, we will discuss the steps on how you can make the most of your Discord sessions by connecting to Spotify. Music always goes a long way and you'd be surprised how much better your Discord hangouts would be with a little Spotify in it.
Why is Discord Much better with Spotify?
Connecting your Spotify account to your Discord opens up options that add the element of music to whatever you use the Discord app for. Let's discuss the ways in how Spotify makes your Discord experience better.
Discord's new feature of connecting your Discord account to other social media apps like Spotify allows your current Spotify playlist to be visible to people in your Discord group. You will also be able to see your friends' playlists and add whatever songs you like from their playlists to yours.

2. Add a Soundtrack to Your Podcast
People listen to podcasts on Discord to hear about what a podcast host has to say about a particular topic. But as everybody would agree, everything is better experienced with a little music. By connecting your Spotify to your Discord, you can start a podcast with a soundtrack to help in creating an atmosphere that listeners and podcast speakers can enjoy. Scoring your podcast with your Spotify music also helps in branding your podcast. A signature song or tune will work wonders for letting your podcast have a signature sound and this will help greatly in garnering viewers for your podcast.

3. Grow Your Spotify with Discord
Your Spotify growth heavily depends on the exposure your playlist gets with potential listeners. By connecting your Spotify to your Discord Groups, you immediately widen your playlists' reach. Maybe ask your Discord friends to listen to your playlists and share them on other social media platforms to add to the number of listens your playlists get.
A Step-by-Step Guide: How to Connect your Spotify to Discord
As promised here is a comprehensive step-by-step guide to connecting your Spotify account to your Discord account.
1. If you are using a PC, visit the official Discord website on a web browser of your choice like Google Chrome, Firefox, or Microsoft Edge. Log in to your Discord account.

2. Once you have logged in to your Discord account, access your user settings by clicking the Account Settings icon located at the bottom-left corner of your screen. The Account Settings icon looks like a gear.

3. This brings you to a menu of your Discord account settings. This menu to the left of your screen will display the 'Privacy and Safety' tab, the 'Authorized Apps' tab, and the 'Connections' tab. Click on the 'Connections' tab. This brings you to another menu showing the various other social media platforms that you can connect to your Discord account.

4. Choose and click on the Spotify icon. This is the green logo with the volume waves in it. A pop-up window will appear asking you if you would like to log into your Spotify with your Facebook or through your Spotify username and password. Log in through the method of your choosing.

5. After you have logged in to your Spotify account, Spotify will now be a connected service in your Discord account.

6. Now that you have connected your Spotify account to Discord, songs that you are currently listening to on Spotify will appear on your Discord profile.

7. You now have the option of inviting your friends to listen to your songs and playlists on your Spotify. This added feature will now appear in the + Menu of each chat window. To make use of this feature, click the + button and click 'Invite to Listen to Spotify' and click 'Send invite.'

8. Note that you have to be a Spotify Premium subscriber to have your Spotify account connected to your Discord but the good news is you can invite both non-premium and premium Spotify subscribers alike to listen to your music on Spotify.

Now that you have connected your Spotify to your Discord, it will be very easy to share music that you are currently listening to with your friends on Discord. So explore new bands, share your own playlists and let the music spread.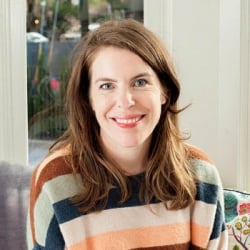 Latest posts by Maddie Schultz (see all)