Spotify is a music streaming service developed by Daniel Ek and Martin Lorentzon in 2006. Users can listen to almost all songs in every genre on the platform. A song or tune stuck in your head? Search for it on Spotify and keep listening to your heart's content. Spotify plays many kinds of music and audio without charging you a dime. However, their free subscription comes with a boatload of restrictions. You can unlock their entire range of exciting features with a premium subscription.

But can you access Spotify Premium free of cost? With the hacks and tips mentioned below, you definitely can! Before we get to that part, let us understand what the premium subscription offers.
And when your done, take a look at our other Spotify guides:
Spotify Premium Benefits
The free version of Spotify lets you listen to all their playlists, but with one major drawback. You cannot select a particular song to listen to. You need to skip through the unwanted tracks from the album or playlist to reach the song you want. Also, you cannot download Spotify songs without premium. But the worst part of the free version is the advertisements. They keep popping up at odd times, often disrupting your listening experience.

On the other hand, Spotify Premium eradicates all these drawbacks and provides a whole host of benefits. You can listen to any song you like, ad-free, without having to skip through the entire playlist with "unlimited skips". You can download your favorite songs on the app to listen to later with their "music offline" feature. And the best part is that you can get the music without ads experience; just you and your favorite track!

But the prime, the absolute best, benefit of Spotify is its "discover new music" feature. It is available for both free and paid customers. Its unique algorithm dives into your listening history, analyzing your most loved genres, to display the latest music, popular as well as underrated, on your dashboard. And if you dislike the recommended song or artist, you can easily blacklist them from your profile. Additionally, the music quality on the premium version is much better than the free one.
Ways you can Get Spotify Premium for Free
Now that you know and like the benefits that the premium subscription provides, here's how to get Spotify Premium for free.
Take Advantage of Spotify Free Trial:
If you have tried out Spotify's free service and like how it works, then you don't need to pay for the premium subscription right away. You can try out the Spotify Premium service free of cost as well! For every new user, the company gives out a free trial of their premium account for a particular duration. Depending on the ongoing offer, the duration may vary from one month to a whopping six months!

Here's a pretty effective and legit hack to extend your free trial duration. Once your trial period for your email ID expires, create another account with a different email ID on a different phone or computer to gain another Spotify Premium free trial. Admittedly, you cannot go on doing this forever, but it works! After the trial (which is set at 3 months right now), you need to pay a monthly fee of $9.99.
Join a Friend's Family Account:
You can create a family account at a great bargain – $15.99 per month for six accounts. This means that you only need to pay around $2.66 per month if you are able to convince six of your friends or family members to join that account. And here's the superb part: the family account also has a 1-month free trial for all the six participating members. Even if you have used the one-person free trial of 3 months premium Spotify, you can avail of the family trial for free!
Get Spotify Premium Free with AT&T:
You can get Spotify Premium with the AT&T unlimited plans without any additional cost. Once you subscribe for AT&T Unlimited, you will be asked to choose from four other premium subscriptions – HBO, Pandora, Showtime, and Spotify. Select the Spotify Premium option, and follow the steps below.
Register for the AT&T Watch TV account and click the Spotify Premium button.
Select "Confirm Choice", followed by "Visit Spotify", to log in to your premium account.
Click the "I Agree" checkbox to agree to their terms of service, and start your free Spotify Premium subscription. Listen to your favorite songs that Spotify plays to your heart's content!
Explore Offers and Exploit Glitches:
Spotify often has a number of offers running. Most of those are usually one-time discounts, never to come back again. But they last for quite a while, and a free premium account is sometimes offered in combination with another subscription, just like the AT&T one mentioned before. You only need to keep an eye out for such offers from Spotify, or you might miss out on some fascinating freebie.

Additionally, on rare occasions, Spotify has internal glitches which you can exploit. While bugs and glitches usually hinder the user's experience, they sometimes work to your benefit. For example, in August 2020, there was a major glitch with Spotify that allowed free users to browse their servers ad-free and even select specific songs like premium users. Essentially, this short-lived snag in their system offered free Spotify Premium!
About Spotify
Spotify is among the biggest music streaming platforms on the web, with their subscriber count rapidly nearing the half-a-billion mark. The company has dual headquarters, one in Stockholm, Sweden, and the other in New York City, US. In the initial stages, Spotify wasn't open for everyone. You could sign up for an account only if you had an invitation. Later in 2011, they started offering a free trial period to US citizens, where you could gain access to all their features without shelling out a penny.
Did you know that Spotify was hacked by a third-party organization in 2020, compromising millions of user accounts? A swift password reset request from the company greatly mitigated what would otherwise have been one of the biggest cyberattacks of the year. Spotify has experienced, and still experiences, its share of ups-and-downs, despite which it remains one of the best audio service providers in the world.
Spotify takes the security of its platform quite seriously. So you cannot just hack your way into getting a free premium account or download Spotify songs without premium. The four ways mentioned in this article are the only ways through which you can get Spotify Premium free of cost. However, they have their disadvantages as well, like limited duration and over-dependence on upcoming offers. You also need to constantly keep tabs on their website to know when they are providing free premium services.

If you don't mind going the extra mile to save a few bucks, then you are always welcome to try out the methods mentioned above. They work wonderfully well, and at the end of the day, you won't be disappointed. We have tried them all out, but we still believe that paying for your premium subscription is the better option.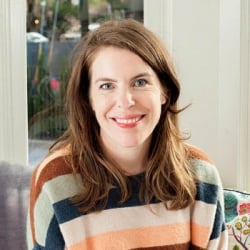 Latest posts by Maddie Schultz
(see all)