With over 300 million monthly active users and millions of songs, Spotify is a powerful streaming music service that everyone loves. There are three payment plans for users to choose from, including Free, Family, and Premium. Premium subscribers have numerous benefits; however, not everyone can afford or wants to splurge on a Premium plan. So if you're ready to learn how to download Spotify songs without Premium, with the ultimate lossless quality, you have to check out the guides below.
How To Download Spotify Songs Without Premium?
Yes, it's possible to download songs even if you're not a Spotify Premium user. In this comprehensive guide, we will take you through the process of downloading songs without Premium on desktop and mobile devices. Spotify Free users can only listen to music while they're online, and the offline listening feature is only available if you have a premium subscription.
To Desktop
If you want to download music to your desktop device without Premium, you'll have to install third-party tools. The good news is that there are many tools to help you with this issue, but today we'll take you through the downloading process while using AudKit Spotify Converter. This tool is so simple to use, and it will help you download and convert all types of video and audio formats. One of its significant benefits is the high-quality output files with the same audio quality as Spotify Music.

Start by downloading the AudKit Converter on your computer. The program offers a trial version, but for the whole experience, you'll need to get the complete package.
Open the AudKit app and your Spotify app on your computer.
Choose the music tracks, individual songs, or playlists you want to download, then use your mouse or pad to drop them to AudKit. The program also has a search bar where you can add links to your favorite songs to download. Click the + button when you're done.
Now you need to click on Preferences from the menu located in the top part, then click on the Convert section. Here you can adjust various output settings, including the output quality, output formats, and much more. For example, if you want to preserve the original quality of the music files, you should set the sample rate to 48000 Hz and the bit rate to 320 kbps. Finally, click OK when you set all your preferred changes.
Next, click the Convert button in the bottom right part of the window. Wait for the program to download the music, then open the Folder section to find your music folder. This program will exceed your downloading expectations and improve your listening experience if you're looking for faster speed.
To Android Device
If you have an Android device and want to download your favorite music, we described the process in a few simple steps, without Spotify Premium:

Since you already have the Spotify app on your phone, you need to uninstall it.
Now, open your phone's settings and find the Allow Unknown Source option.
Download the modified (cracked) Spotify version on your device.
Find the APK Mod file and download it as well. It comes as a zipped file, so you'll need to unzip it to use it.
Install the new cracked application, and you're ready to go.
You can now open it and download tons of songs with the Download option.
To iPhone

Mobile phones are much more convenient for people on the go, so we had to include a guide for iPhone users. These devices are small and can be your perfect companion wherever you go if you add headphones. If you want to get high sound quality and convert Spotify songs to any plain format and listen to music without Premium, here's what you should do:

Open your preferred web browser on your iPhone, then visit the TweakBox website.
Find the Install Now button and tap on it.
A pop-up window will appear on your screen asking if you allow the website to download the configuration profile. Tap Allow.
Open the Settings icon on your phone, then tap on the Profile Downloader option located in the top part of the screen. Next, choose Install, then insert your password to download the app.
Now that you have the TweakBox program on your iPhone, you should open it.
Find the Tweaked apps option on the bottom, then choose Spotify++.
The program will download the Premium app so that you can download playlists and songs.
How To Download Spotify Songs With The Premium Offline?
How to download songs if you're not online? Downloading music is an easy-peasy job for Premium users. They just press the green arrow button next to a song or a playlist, and Spotify does its magic. In addition, the Spotify Family and Premium plans allow users offline listening when they can't get an internet connection. So, how can you download songs while offline if you have this subscription?

Log into your Spotify account via the app or your preferred browser.
Visit the Library and find the songs or playlists you want to download.
Tap on the Download button right under the Play button, and wait for Spotify to download the files.
When you're online and want to listen to these songs, go to the File menu located in the top left part, where you'll find the Offline Mode. Turn it on, and you can listen to music when you're not connected to the internet.
Conclusion
Music lovers will be more than happy to hear that they can listen to music offline and download songs even if they don't have a premium Spotify subscription. With the guides, we listed above, you can download any audio file available on the streaming service on your desktop, Android, or iPhone. Spotify is a powerful tool, but unfortunately, not everyone can afford the premium version, so some people decide to take a different route. However, if you already have a premium membership, don't hesitate to use the offline playback option and enjoy your favorite songs on the go.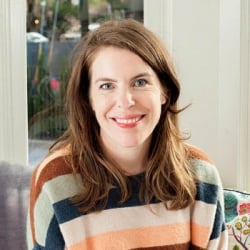 Latest posts by Maddie Schultz
(see all)