Is Spotify advertising the next big thing in the online marketing world? Ever since the platform introduced its Ads Studio feature, users can create entire campaigns within a few minutes. But is this something worth trying for your brand? Below we get more into detail about why you should advertise on this service, types of ads, and a guide to help you create a campaign.
Currently, Spotify makes around 1/3 of the market share of streaming services. Its engaged listeners aren't only present to get the best of the music industry and listen to millions of songs but also to try its potential as an audio advertising marketplace. Let's find out how much you have to pay for an ad on the platform.
How Much Does Spotify Advertising Cost?
Although Spotify was an expensive audio streaming platform for advertising a few years ago, things have changed a lot! During that time, only huge companies and popular artists could pay hundreds of thousands of dollars for a marketing campaign on this service. Thankfully, today, you can use the Spotify Ads Studio yourself and create a campaign that starts from $250.
It's quite challenging to determine how much a successful campaign for your brand will cost. The final price depends on many factors, including the competition, audience, etc. However, on average, you can expect to pay between $0.015 and $0.025 every time the platform plays your ad.
5 Reasons Why You Should Run Spotify Ads
Ads can boost the listening experience for Spotify's millions of listeners globally. If you use the right marketing formats and tactics, this music streaming service can become your favorite online advertising platform. For everyone who's not convinced that they should take their business to Spotify, we prepared a list of reasons to help you decide:
1. Millions of Users
Spotify has over 360 million users. Some use a free version of the service with ad-supported music, while others enjoy a Spotify Premium Subscription. Premium subscriptions allow people to listen to the platform's content without being interrupted by ads. However, Spotify recently announced that even Premium users won't be able to skip ads when listening to podcasts. The audience of this service is so diverse that it will be easy for you to find the target group you're aiming for.
2. Higher Engagement
Spotify users spend a lot of time listening to music and podcasts. In other words, your brand's engagement can show an increase in numbers because these users continuously use the service and spend hours each day on Spotify.
3. Modernizing Podcast Advertising
Back in 2019, Spotify purchased Anchor, a free, popular podcast platform. Just last year, it purchased the podcast publisher Megaphone, a company that also does podcast monetization tools. Recently, the service also got publishers such as Parcast, Gimlet, and The Ringer. Ever since, Spotify made it available for independent creators to make money while creating podcast content and doing what they enjoy. Spotify is doing its best to modernize podcast advertising in so many ways. Since most companies interested in investments in podcasts are looking into audience-based buying, this platform started its alpha phase of testing this feature.
4. Many Ways to Advertise
Another reason you should use Spotify advertising is the ability for creators to express their creativity via numerous marketing features. Spotify's marketing tools and creation tools are so impressive because they help you achieve a personalized experience, target audience to the tiniest specifics, and tailor the ad according to your wishes. For example, you can add background music, voiceover, effects, etc.
5. Fewer Competitors
Although advertising on this platform and making money on it isn't a new trend, not many brands have grasped the idea of releasing campaigns on Spotify. However, you can use the lack of competition to get to your audience and show your brand in the best possible light.
What Are the Different Types of Ad Settings to Run?
Spotify offers various types of ads you can run depending on your audience, wishes, and budget. These are the most common ones:
Video Ads
These ads are in the form of a video takeover and appear between two songs. Video ads are on the entire screen and are only available for tablet and mobile users. Videos are often more appealing for users and can significantly increase the presence of your brand.
All Social Networks
This is a very straightforward but efficient way to promote your company. Releasing the same ad over various platforms should do the job. The multiple-platform advertising strategy can help you determine the best audience to target because you can gather information from different sources. It's an excellent solution if this is your first campaign on this service.
Sponsored Playlists
These playlists are meant to get your brand closer to the audience you want to target. Create a playlist with songs you think your target group will enjoy, and add a picture of your brand's logo. You can also use a name that is significant for your branding. The songs you'll choose should work well together and be similar in genre.
Sponsored Sessions
Sponsored sessions allow Spotify users to watch their videos and listen to their music for half an hour without being interrupted by ads. All they have to do is watch the ad that appears on their screen between two songs and enjoy the next 30 minutes.
Podcast Ads
As we mentioned before, podcast ads are huge right now. Over 28 million people listen to podcasts on this platform monthly, so, understandably, Spotify uses its resources to push ads on podcasts. Its library currently has over 2.2 million podcast titles, 400 of which are either Original or Exclusive podcasts.
How to Set Up a Spotify Ad Campaign- Step-By-Step Guide
Although this wasn't always the case, setting up an ad campaign on Spotify is the simplest thing ever! Since the Spotify Ad Studio was released in 2017, it has become a self-service platform that users enjoy experimenting with. After creating your profile, you just need to follow the steps below. Spotify makes things so straightforward that it can even record the script you put together and turn it into a successful campaign.
1. Set An Objective
First things first! Without an objective, no ad campaign makes sense. You should think about what you want to achieve with this ad and select it during the first step. Do you want to raise brand awareness or boost other numbers?
2. Choose Format & Device
Once you've set your objectives, you have to pick a format and on which devices you want the ads to display. Spotify lets you decide between audio, horizontal video, and vertical video formats. When it comes to devices, most brands use the All Platforms option that allows both mobile and desktop users to see their ads. However, if your ad is specific to a certain platform, then you should only check the box in front of that one.
3. Schedule
After choosing the objective and format, it's time to decide what time of day you want it to go live. Next, you have to set a start and end date and time. Finally, if it's your first campaign, you should research the best times for digital audio advertising. During the first few campaigns, you can set different times to see which one works best.
4. Choose a Target Audience
Choosing which audience you'll target is an essential part of the strategy. Targeting everyone without a group in mind is not a smart idea; therefore, you have to think about the demographics of your listeners (age, location, gender), listening habits, devices, interests, platforms, music genre, etc. There are numerous factors to think of, and this step requires a little extra research before you even start creating Spotify ads. This platform's Streaming Intelligence feature is so diverse that it allows you to target people even to the tiniest detail.
5. Create an Advertising Budget
Do you have a budget in mind that you're planning on spending on this ad? If you do, you can type it into the fields, and when you've used the budget, the campaign will stop showing. There is also a custom budget alternative, where Spotify suggests how much your budget should be if you want to achieve your goals. The final cost depends on many factors, including the location, ad type, audience, etc. The minimum amount to spend is $250.
6. Create the Ad
You'll need to upload a digital video, image, or audio file to finish the campaign. You can also pick a call-to-action and get a preview of what the campaign will look like when it appears on other users' screens.
7. Follow The Metrics
Creating ads is not the last step of your journey. After you release your campaign, you should follow the metrics to see if it performs well. This streaming giant offers you to look into your statistics and analytics and see if you should take a different approach for the next campaign. If it's your first ad, the information you'll get will be so valuable, and it will help you figure out the right audience to target.
Conclusion
Are Spotify ads a good idea? Yes, advertising on this platform is an excellent idea because of its broad, diverse audience, numerous ways to create a campaign, specific targeting, lack of competition, innovative approach, and more.
Now that you know all about Spotify marketing, your only job is to work hard on your playlists and podcast, invest in an excellent Spotify growth service and start earning income from the platform.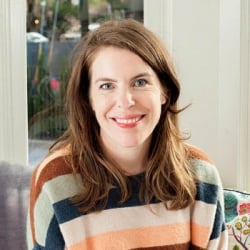 Latest posts by Maddie Schultz (see all)