Starting a multi-billion streaming service is a piece of art! Considering that most of us stream music through various channels as a regular part of our daily routines, it's hard not to think how all these platforms became such huge global hits. Do you ever wondered when was Spotify created and how your favorite service came to be such a big deal? In today's post, we'll talk about the history of Spotify, what makes it so special, and what you can expect to see in the future.
When Was Spotify Created- The Beginnings
It all began in 2006 when Swedish entrepreneurs Martin Lorentzon and Daniel Ek laid the foundation of Spotify! As a part of their fight against piracy in the music industry, Ek and Lorentzon decided to give their idea of a new music streaming service a try. It wasn't too long before their company was official.
The service's official launch date was only two years later, on October 7, 2008. Although the first few years weren't smooth sailing, today, Spotify is a giant in the music business worldwide with over 356 million active users.
Martin and Daniel were quite clever in the beginning and offered free listening only to a select group that they first invited. Then, if the person decided to sign-up, they could use Spotify's services for free. Shortly after, the music service introduced ad-free, paid monthly subscriptions.
Although Spotify's story started in Sweden, it soon spread all around Europe and became a total hit in the United States in 2011. This is the year when the service secured an investment of $100 million that helped it spread to the U.S. and achieve global success. After a six-month trial, the Spotify apps also launched in July 2011 in the States. To this date, most of the services' activities are managed from Sweden, even though its main office is London-based.
One of the primary marketing sources that helped the service become so popular in the U.S. right from the beginning is Facebook. In the upcoming years, Spotify started introducing major changes, including clips and music videos. In 2015, the service had a staggering number of 25 billion hours of songs lined up, so the chances were you could find your favorite song and any hit song you could think of.
Three years later, Spotify expanded to the Middle East and South Africa. Since then, it's been growing rapidly and taking the world by storm.
How Does Spotify Work?
What makes Spotify so unique and more popular than other music services? For comparison, Apple Music had around 70 million active monthly users in 2020, while Spotify currently has five times that number. Let's start with the fact that the service has contracts with many major record labels and artists, making music streaming legal and reducing piracy in the industry.
When using this service, there are two available options: free and a Spotify Premium subscription. Spotify Premium users have many advantages and can utilize a range of features that make their experience even better. Some of the pros include ad-free listening, playing all songs, sharing your listening activity with friends, skipping as many times as you want, etc.
Another great thing about this service is that you can use it to make money. A common misconception is that only musicians, singers, and record labels can earn from the platform. That's untrue because everyone who's ready to put in the time can figure out the ways to monetize their work. It doesn't matter if you enjoy reading music blogs, discovering new artists, or just finding new sounds; Spotify is the place to be.
If you love listening to music, crafting playlists, and socializing, you can end up making a living without even being a musician. Remember to employ an efficient Spotify growth service, work hard on your playlists, and success will come.
The Future
What does the future hold for Spotify? First of all, Spotify users can expect the service to evolve and become even better than it is. Monetizing your Spotify account should be your priority, since it's a fast-growing service that is a perfect earning opportunity for everyone interested in earning online and who enjoys music.
The word is that the service is working on releasing a voice AI, similar to Alexa and possibly their own speakers. It's really early to tell what the future year holds, so stick around to find out.
Conclusion
Spotify is one of the biggest music streaming services globally, with over 360 million active monthly users. Thanks to its contracts with major and minor record companies, you can stream music without having to turn to pirate sites.
Aside from being a valuable source of all kinds of music, Spotify has a high earning potential. When combined with the right channels and strategies, you can turn your playlists into attractions and increase your income while enjoying what you do.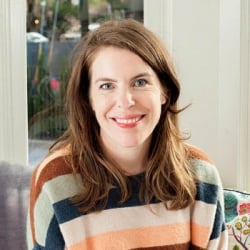 Latest posts by Maddie Schultz
(see all)