The most streamed song in Spotify history is credited to what artist? Keep on reading to find out!

Spotify is a fantastic tool for listening to all of your favorite musicians and staying up to date on music trends. Millions of songs are available, yet some are more popular than others. We are going to find out what is the most played song on Spotify and why is it so popular.

Given that there is a space for every artist on this platform, it may be beneficial to discover the key to success while creating playlists and listening to music.
How to know which songs are most listened to on Spotify?
Before we get into some fantastic songs and singers you should listen to, it's a good idea to figure out where you can view the most popular tunes.

Spotify is well-known for creating user playlists, but they also maintain an annual playlist of the most popular songs.

If you don't want to search the internet, you may go to "Stats on Spotify" and look for the Top Tracks or Top Artists. It will also allow you to view your statistics and utilize them to promote your playlists and perhaps grow your Spotify channel.
10 most streamed songs on Spotify
Names changed throughout time, and we all remember Justin Bieber's songs blasting on every street corner. The crown has now been passed on to younger singers such as Olivia Rodrigo and her single "Good 4 U", which has been shared across all social media channels.

However, certain singles have made the list of the most-streamed tracks on Spotify, and they may be able to teach us a thing or two about how to get more Spotify plays.

1. Ed Sheeran – "Shape of You"
The number one on our list of Spotify's most-streamed songs is by Ed Sheeran, a well-known English singer-songwriter. This is not the first song by this musician that has received a lot of attention, but the timeless tunes and words have propelled it to the top of numerous lists, including Spotify's.
2. The Weeknd – "Blinding Lights"
Abel, the Weekend's singer, is a Canadian composer who has managed to appeal to people of all ages.
3. Tones and I – "Dance Monkey"
This fascinating tune was written by street artists in Byron Bay and was intended to be entertaining and make you want to dance. In our opinion, it was a complete success.
4. Post Malone featuring 21 Savage – "Rockstar"
This rap mix demonstrates that any song, regardless of genre, can become an immediate success. It quickly became everyone's favorite.
5. Drake featuring Wizkid and Kyla – "One Dance"
Six different songwriters on a single song? This might be the key to Drake's romantic performance's success.
6. The Chainsmokers featuring Halsey – "Closer"
Another beautiful song on our list of most-streamed songs demonstrates how nicely love and sadness go together in music.
7. Lewis Capaldi – "Someone You Loved"
Lewis Capaldi, a Scottish singer-songwriter, always finds a unique method to produce a hit, and this song is no exception.
8. Post Malone and Swae Lee – "Sunflower"
Another Post Malone smash that has risen to the top of the charts, demonstrating that he understands exactly how to compose a successful song.
9. Shawn Mendes and Camila Cabello – "Señorita"
Without this passionate duet, the list of favorite songs would be incomplete.
10. Billie Eilish – "Bad Guy"
Billie Eilish is known for her distinct style and wonderful lyrics, and this is just one of the songs she wrote that made it to the top of the charts.

Final Thoughts
There isn't enough time to recognize all the stars that contributed to those wonderful singles, but we'll always remember Spotify's incredible playlists and the opportunity to build our own.
With so many talented musicians such as Ariana Grande, Selena Gomez, Calvin Harris, and others, the possibilities for entertainment are limitless. Make your own list of top songs, and who knows, maybe you'll gain more followers if you add our suggestions.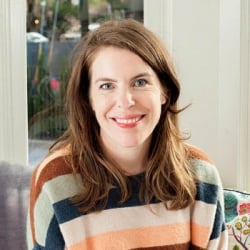 Latest posts by Maddie Schultz (see all)