The like feature on Spotify adds songs you love to a folder, making them easy to find and listen to. However, sometimes the list becomes so long that it ends up containing hundreds or even thousands of songs. If you want to remove them one by one, you will likely get tired after a few minutes because of how tedious the entire process can be. So to help you out, we came up with this article on how to unlike all songs on Spotify and clean out the liked songs folder.
Is It Possible to Unlike All Songs on Spotify?
Yes, you can clear out your liked folder. The Mac desktop and Windows apps allow you to remove all the liked songs simultaneously, and the process is nearly identical in both versions.
However, the process is more complex and much more tedious on mobile phone versions because there is no batch delete option. You will have to tap on each song individually to remove it.
How to Unlike All Songs on Spotify?
If you are on a desktop, either windows or Mac, here is how to do it:
Begin by opening the Spotify desktop app on Windows or Mac computer
Go to the "liked songs" tab found on the left side of the menu
If you are using Windows, click Ctrl and A to highlight all the songs in the folder, and click Cmd and A for Mac
Once highlighted, right-click and pick "remove from liked songs". You can also push the delete key on the keyboard.
Note that this applies to the downloadable Mac and Windows Spotify apps; you cannot select all files using the browser app (Spotify Web Player).
If you don't want to delete all the songs on your Spotify Liked songs list, there's still a way to delete most of them while sparing those you'd like to stay.
Open Spotify on Windows or Mac
Click on the Liked Songs folder from the menu on the left
While holding the Command key (For Mac) or Ctrl key (For Windows), select the songs you want to delete.
Press Delete or right-click on the selected songs and then remove them from your liked songs.
Although the mobile version of Spotify doesn't let you delete all your liked songs simultaneously, you can still use it to unlike a few songs by following the steps below. The process works for both iOS and Android devices
Open the Spotify app and click "Your Library" in the bottom right corner
Click on "Liked songs."
If you want to remove a particular song, click on the heart icon
Then click Remove
Conclusion
We hope this article has helped you figure out how to curate your liked playlist and unlike songs that you don't want to appear there anymore. If you want to know more about Spotify, like how to customize your Spotify playlist cover photos, or want to grow on Spotify, click here for further information.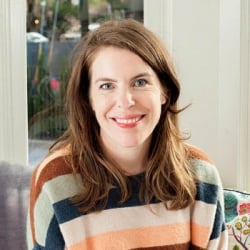 Latest posts by Maddie Schultz
(see all)