Upload your Original Music as an Original Artist
Spotify and other music streaming services are the next frontier in the music industry. If you want to get to anywhere in today's music game, you just have to be on Spotify! If you're a musician who has no clue as to how to add songs to Spotify, don't fret because we've got you covered!
First off, here's a downer right off the bat that we just have to get out of the way; you cannot upload your original music to Spotify yourself! The only way to upload your original music to Spotify is through Music Distributors. Think of them as middlemen between your original music and Spotify. You need to go to these distributors and get them to upload your original music to Spotify for you.
Distributors screen your music for quality and make sure you get everything right in terms of music and album art format and such. Distributors are like a more modern record company that sets you upright for a career on Spotify. Sounds simple, yeah? Pretty much, but there are a few more tips and tricks you can learn to branch out your music career into Spotify.
Meet the Distributors
Among the several possible distributors, which one will be the best fit for you to finally promote your music on Spotify? Here are a couple of the leading distributors and their offerings to demonstrate the general extent of what distributors can do for you.
DistroKid
Distrokid has to be the foremost name in the distribution game. Their camp boasts of having released songs on Spotify for artists like Ludacris, Arizona Zerva, and Dan the Automator to name a few.
What DistroKid promises:
· To get your music into Spotify, Apple Music, Instagram, TikTok, YouTube, Amazon, Pandora, iHeartRadio, Tidal, Deezer, and other streaming platforms.
· You get to keep 100% of your earnings on all platforms with no percentage cuts from them.
· To upload an unlimited number of songs and albums for a whole year.
· Tons of features only they can offer, like; legally distributing covers, music video generator, automatically get paid whenever your music is used on YouTube and other social media.
TUNECORE
TUNECORE has made successes out of artists such as Devvon Terrell, Sy Ari Da Kid, Keeyen Martin, and Adela.
What TUNECORE promises:
· To get your music featured and played in 150 digital streaming services and stores worldwide.
· That you keep 100% of sales across all platforms
· To give you a complete Sales data breakdown to know where your fans stream and download your songs so you can make the matching marketing efforts and plan tours and appearances based on this data.
· They have Songwriter services, too. Submit compositions to earn royalties across all media.
Ditto
Ditto has a musical stable consisting of rising musical talent such as Yanni Burton, Romel, Gilly Heller, and Livvy K.
What Ditto promises:
· You can release as many songs and albums as you possibly can without having to pay every time you release a song/album.
· To get you into ALL the stores out there!
· Keep 100% of what you make across all stores and platforms.
· Content ID and no cuts from content ID.
· Your money made with Ditto grows at a 6% per year interest rate.
Upload Songs Locally to Spotify
If you just want to upload your own music library files to listen to on Spotify without them being on the internet, follow these steps. These make listening to your music anywhere on any mobile device with the Spotify app a breeze. It is quite important if you want to create playlists to study a couple of your tracks or demos while you go about your day.
1. Go to your Spotify Profile Account.
2. Click the Spotify tab and select Preferences.
3. Within Preferences, select Local Files
4. Click to toggle the option to SHOW LOCAL FILES.
5. That activates an option to the left of the screen that also says Local Files. Click on that.
6. You now have access to music files on your computer that you want to listen to.
Adding More Sources to access other local files:
Once you have turned on the local file preferences, you can now have Spotify open other sources that have music you want to access.
· Click on the ADD A SOURCE button under the Local Files preferences and find the folder that contains the music files you want access to.
Some Problems when uploading locally and how to troubleshoot them
· Problem: MP4, WAV, OGG, and WMA files won't play when uploaded locally to Spotify.
Solution: Convert all these files to MP3 first. Spotify natively recognizes only MP3 files.
· Problem: My mobile device does not play the local files I uploaded to Spotify from my PC/mac.
Solution: Download the same local music files to your mobile device.
· Problem: I downloaded the same local music files to my mobile device but can't listen to them.
Solution: Upgrade to Spotify Premium. Playing local files on a mobile device is only possible if you are on Spotify Premium.
Setting Up for Further Spotify Success
Now that you've hooked up with a distributor, you can have additional measures in place to build more Spotify impressions, monthly listeners, and get your original songs into more user playlists and get more Spotify plays. Enroll with a legitimate, high-quality Spotify Promotion Service that doesn't violate Spotify codes of conduct and gets you organic growth through targeting your intended audience to get the social influence you need.
Dreams Do Come True
Being an independent artist, these days has never been more lucrative, booming, and sustainable, thanks to streaming stores and platforms like Spotify. The ability to use and take advantage of these tools and what they can do for your career will be critical to your success as a musician. For people like you who think making a living out of making music is the greatest thing in the world, you can't afford not to be online for the world to hear. Get out there, be heard because the online world is your stage to conquer!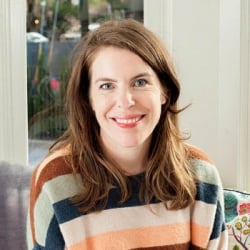 Latest posts by Maddie Schultz (see all)