If you are looking for a way to safely transfer your music library from Apple Music to Spotify you are in the right place. We have all the details and simple instructions that will help you move your entire collection of songs and favorite tracks

Popular music streaming services like Spotify and Apple Music are great places to find your favorite songs but what if you want to explore your options and change the streaming services. Is that even possible?

Yes! So, keep on reading to find out how to transfer Apple Music to Spotify and even get more Spotify plays in the process.
How to Transfer Apple Music to Spotify?
Although both platforms have some amazing features, there is no native option to transfer the entire library you own from one place to another. This is why we have to be creative and use different third-party apps to move music from your Apple to Spotify Playlists.

This can be done on both iOS and Android devices, so make sure to follow the step-by-step guide provided below. This will ensure a safe transfer of your precious content without damaging the sound quality or losing songs in the transfer.

Keep in mind that bigger music libraries have the tendency to be complicated for the transfer, so make sure you are moving just the songs you really love.
Transfer Apple Music to Spotify on iOS
The best way to make the transfer process easy and fast is to use reliable third-party apps like SongShift. This is by far one of the safest playlist transfers that millions of users are using every day.

Transferring your playlists to Spotify can become quite lucrative since there are many ways to have an income and grow your Spotify account on this platform.

Here are the steps you need to follow:

Open the SongShift app on your phone and sign in to your Apple Music and Spotify accounts with your ID and passwords;
Once you have signed in you need to click on "Setup Source" and find the playlist you want to transfer from your Apple Music;
When you find the playlist, you need to set up a destination service or in this case your Spotify account;
Click on the "I'm finished" button and wait for the progress bar to fill up;
When the transfer is done, you can go to the review section and double-check if everything was copied properly. Once you are sure everything is ok, you can click on "Confirm Matches" and finish the transfer.

Depending on the playlist and the number of songs you have, this might take a few minutes to complete.

This is the easiest way to move your songs from Apple Music to one of the biggest music streaming services – Spotify. Keep in mind that this app is free and there is no extra cost to move the music but there are occasional glitches with massive libraries.

Transfer Apple Music to Spotify on Android
Android device users also need to download an app from the play store, but unlike iOS users, the best app here is Soundiiz.

It's important to remember that there are various apps on the market that offer playlist transfer, but you need to be careful and use only the familiar and high-rated apps.

This way, you will be sure that the streaming quality remains the same and your playlists are completely transferred within minutes.

Here is what you need to do:
Open the Soundiiz app and click on the "Let's go" button;
On the next screen, find the Apple Music app and click "Connect" to sign in to your account;
The same process applies to your Spotify account;
Go back to the Soundiiz dashboard and find the list you want to transfer;
Click on Spotify as destination service and transfer music;
When the transfer is complete, you can click on "Show" to review the list;
Spotify playlists can be a great way to make an income and grow your Spotify account. There are millions of active users who would appreciate your taste in music and even become your followers.
How to Convert Apple Music Playlist to Spotify Using Third-Party Apps?
Considering how popular these two music streaming platforms are, there have been many apps developed that claim to help you convert Apple Music to Spotify. But, even though most of the options are free, they are not all equally good at preserving the audio quality.

So, if you want to change your listening habits but still keep your library safe, you can convert the Apple Music Playlist to Spotify using the TuneMyMusic tool.

Here are the steps:
Open Tune My Music in any browser and click on the "Let's Start" button;
Select the source service or in this case Apple Music and connect your account;
Find the playlist you want to convert and click on the "Select Destination" button;
Select Spotify as the destination and sign in to your account;
Click on the "Start Moving My Music" button and give it some time to complete the conversion;
Keep in mind that the same principles can be used to send Spotify to Apple Music, just make sure to choose the correct source and destination.

Streaming services are no longer just a place to have some fun and relax, so it might be a good decision to move your music from Apple to Spotify and discover different ways this can benefit you.

By transferring the music, you are not stopping any of the apps from working, so you can test out the strategies and choose the best platform for your needs.

How to Create the Best Spotify Playlists?
Spotify is one of the most popular music streaming services for a reason. Besides having amazing music and podcast choices, you can use Spotify Playlists to gain more followers and even earn some money.

There are a few tips you need to consider before you promote your playlist:

Target audience – Millions of users love to listen to various music. This means you need to create playlists that will accommodate your followers and also follow your instinct. The point is to be different and creative with your musical choices, which people will gladly listen to and follow.
Customization – Every good content creator knows that they need to build a unique brand and it's no different when it comes to Spotify. So, make sure your profile is optimized and engaging.
Social media – If you want to grow your Spotify account organically, you need to be active on all social media platforms. The biggest music market like this one comes with fierce competition, so you need to use every opportunity to promote your content.
Final Thoughts
Streaming services are a great way to listen to ad-free music and even earn an income by compiling playlists and songs you love. Now you know how to make the most out of both platforms and even safely convert your music from one place to another.

Using our tips for making the best Spotify Playlists, you will be one step ahead of the competition and closer to your success. This will ensure organic Spotify growth and even gain you more followers in return.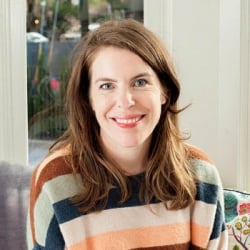 Latest posts by Maddie Schultz (see all)