Spotify is one of the most popular music streaming platforms globally, with almost 700 million active monthly users. This streaming platform is available on your computer and can often launch automatically when the computer is on. This can be so irritating for some people, so they take measures to prevent this from happening. If you want to know how to disable Spotify auto startup, you need to read this article
Below we listed two successful methods that will solve your problem. Each one is explained in detail and takes only minutes of your time. No more frustrating auto-start windows that you don't remember setting up.
Playlist curators and music lovers know how addictive Spotify can be, so they don't mind seeing it pop up on their laptops right away. But, all the other people who prefer to set their startups will find this guide very useful.
Why Does My Spotify App Start Automatically On My Computer?
Don't worry; it's not your doing! Spotify can pop up automatically on your computer because of a very simple reason. This streaming service is set to launch when you start your laptop. There's nothing wrong with your laptop, and you didn't do anything wrong.
Spotify wouldn't have over 155 million Premium subscribers if this company didn't find a way to become a part of everyone's lives. The service usually sends notifications to users to let them know about this, but the chances are you didn't see the notification or didn't pay attention. Now, if you want to disable auto-start, we included two guides below.
How To Disable Spotify Auto Startup In Two Ways
There are two main methods you can use to prevent Spotify to open on startup.
From Spotify App
This is a very fast, straightforward way to disable Spotify from starting automatically on Windows 10. We will go over each step so that you know exactly what to do:
After you log into the computer, open the Spotify app from the icon of the Start menu.
Find the three dots that are located on the left corner of the window and click on them.
You'll see a drop-down menu where you need to choose Edit, and then Preferences.
You'll see the Settings window where you should look for a Show Advanced Settings button. Click on it.
After clicking on the button, find a section named Startup and Window Behavior.
When you see the "Open Spotify automatically" after you log into the computer, you should choose No.
This is all you need to do to stop Spotify from opening each time you launch your computer.
From Windows Task Manager
Another method to prevent Spotify to automatically start with your laptop is by using Windows Task Manager. This is also a very straightforward procedure that shouldn't take more than a few minutes.
Start by opening the Windows Task Manager. You can do that by using a right-click on the Windows taskbar or use your keyboard. Press Control + Shift + Esc to launch the Windows Task Manager.
Now, you need to find the Startup tab. If you can't see this tab on your screen, click the More Details menu.
The next step is to find Spotify on the list and right-click on it. Click on Disable, and you're ready to go.
How Can You Benefit From Spotiflex?
Spotiflex is a Spotify growth service that can help you grow rapidly on this streaming platform. We use AI technology and a specialized Mother/Child method to target a specific audience interested in your niche. We guarantee you thousands of new followers that will turn into regular monthly listeners.
You don't need to be afraid that you'll only get fake followers that will ignore your Spotify playlists. We're one of those Spotify promotion services dedicated to building a cult following for our clients. Buying Spotify plays is not our goal, and that's not what we do. Instead, we work really hard to get to know your demographic, and interact with those people, presenting your profile.
This is not the typical playlist promotion that playlist curators do. Instead, you'll notice a rapid rise in followers because we also interact with users who follow your followers, your competitors, and people in the same niche as you.
Conclusion
When you install Spotify on your computer, you might be surprised to see this app launching automatically each time you turn on your computer. If it's something frustrating to you, don't worry because the solution takes only seconds.
There are two methods to stop Spotify from opening on startup. One is via the Spotify app on your computer, and the other one uses the Windows Task Manager. You can go over the details and the steps of each method above.
Finally, once you get rid of the boring app that pops up when you don't want it to, you can try our Spotify growth service. Read the testimonials of happy clients to see how Spotiflex can change your life!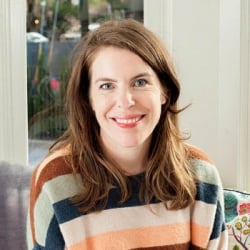 Latest posts by Maddie Schultz
(see all)