Spotify is one of the most popular music-listening services, but in recent years it has also become a favorite destination for podcast makers. This has become a popular area to upload podcasts and reach audiences all around the world.

Spotify podcasts are simple to create; however, there are a few restrictions that makers must meet before uploading.

All of this and more will be covered in-depth in this post, so you can learn how to build a fantastic podcast, upload it, and boost your social impact.
Why Should You Post on Spotify?
Spotify, with over a million premium subscribers, is one of the most popular platforms. This is an excellent audience for your upcoming podcast, and it will help you attract more followers across all social networks.

In an age where much social media is centered on visual creativity and videos, Spotify comes as a breath of fresh air where high-quality audio is all that is required.

Because most podcasts are separated into episodes, you have an even higher chance of reaching a large number of individuals who would enjoy your creative thought. Because Spotify is ad-supported, creators may generate revenue in the same way that they would on any other social network.

Get Started with Spotify
Before you even think about launching a podcast on Spotify, you should do two things: register an account and make sure you fulfill all of the audio quality criteria.
Create a Spotify Account
If you do not already have one, signing up for a Spotify account is the first step before you can publish anything. The procedure is easy and basic, requiring only an email address and a few further details.

Spotify, like many other platforms, asks users to read and agree to the Terms & Conditions before proceeding to the next section.
Spotify's Podcast Requirements
While it is simple to join up with Spotify, some creators find the platform to be rather demanding in terms of audio quality.

There are a few things you should think about before uploading your podcast if you want it to be published.

Spotify is well-known for its clear and high-quality audio, and here's what you should know:

The audio must be in ISO/IEC 11172-3 MPEG-1 Part 3 (MP3) format with bitrates ranging from 96 to 320 kbps.
Podcasts are frequently divided into episodes, and each episode can be up to 200MB in size. For comparison, depending on the Kbps, this might range from 83 to 200 minutes.
The format must be JPEG or PNG, with a square aspect ratio (1:1) and a maximum resolution feasible.
To be accepted and a suitable match for the Spotify platform, episode titles must be brief or up to 20 characters.
To be published on Spotify, RSS feeds from podcasts must have particular information such as an image, at least one episode, and a title.
How to Start a Podcast on Spotify?
Once you have registered a Spotify account and been acquainted with the site, submitting the podcast is a breeze.

There are a few steps you must take:
1. Log in to Spotify
After logging into your Spotify account, select the "Get Started" button to proceed with the upload of your podcast.
2. RSS Feed
Enter the RSS feed from your podcast hosting service. The RSS feed is a critical component of your podcast's performance, and it should include a title, picture, and description. If the given RSS feed is valid, you should be able to see the preview on the right side of your screen; otherwise, you may need to make some changes.

Creators must additionally confirm ownership of the RSS feed by entering a code given to the email address associated with the RSS feed. This ensures that creators are the ones who are getting paid.
3. Add Podcast Info
Before they hear your podcast, podcast listeners must have all of the necessary information to be tempted to select the play button. This is one of the reasons Spotify requires extra podcast information such as country, language, and genre.

One of the most crucial tasks in uploading a podcast to Spotify is selecting a category and sub-category since the appropriate category will show your material in the search engine.

By correctly classifying a podcast, you not only reach your target audience but also spread your impact and grow your Spotify account.

4. Review and submit your podcast
Once you have completed all of the preceding stages, you are ready to submit your work to Spotify. Before you post your podcast, make sure you are satisfied with all of the information and do a thorough review.

When you are happy with the results, click the "Submit" button, and you have successfully generated a Spotify podcast.

When Will Your Podcast be Published on Spotify?
Once you have pressed the famous "Submit" button, Spotify now has all of the information it needs to publish your podcast.

It normally takes a few hours or days for your podcast to become available to the public. You must check the Spotify app on a regular basis to ensure that your podcast is public, as they do not notify you when it is added to the platform.
Can You Use Spotify Growth to Earn an Income?
Spotify is undeniably a growing platform, and every influencer is seizing the chance to be a part of its development. Aside from being a terrific social network for promoting your business, it is also an excellent method to generate money through ad revenue.

Your earnings report is an important element of your channel, and you should pay close attention to it. Many people construct Spotify playlists with the aim of earning a passive income in addition to ad money.

Spotify Playlists are not officially sponsored by Spotify, however, if your Playlist receives a lot of likes and followers, this might be a nice change. In this manner, a fresh and rising artist may consider joining your list and compensating you for the promotion.

Spotify compensates creators that gain listeners. You must have Spotify plays in order to earn any money. Simply said, "plays" is the number of times someone listened to at least 30 seconds of your podcast.
Is Buying Spotify Plays Legal?
Purchasing Plays on Spotify, like buying followers and likes on other social media platforms, may not be the best idea. Although you may receive a quick boost of revenue, this is not a long-term answer.

It is far preferable to expand your audience organically and ensure that everyone who listens to your podcast enjoys it. This is an excellent strategy to grow your channel while also growing your income over time.

Final Thoughts
From the time Spotify launched its first piece of music to the present, the platform has grown significantly. Many creative minds and podcast makers jumped at the chance to expand the network and their reach.
Spotify is simple to use, they have millions of followers, and they are always Spotify promotion available to make it simpler for individuals to become premium members. This, along with a slew of other reasons, should entice you to publish your podcast and reap the rewards.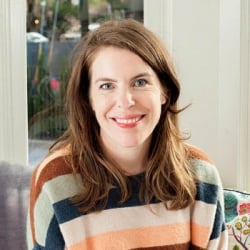 Latest posts by Maddie Schultz
(see all)