Spotify is the leading music streaming site in the world, with over 356 million active users every month. With a library that boasts of 70 million tracks that continues to grow every day, you're probably wondering just how much of that have you listened to.

What are Spotify stats?
Your Spotify stats are the data about your listening habits. The usual information the site stores is the detail of the tracks that you've played and how often, the artists and genres or mood you listen to, and the songs you liked.
Looking at these stats will give you an idea of what type of music you listen to the most and how much. You will also be able to see if your music taste has changed over time. Find your top artists and other data using the methods on how to see your Spotify stats in this article.

Spotify stats you can check out
Spotify offers yearly listening data via the Spotify Wrapped feature that is available for Premium users. Using the Spotify mobile app, you may check the top 5 artists and top 5 songs, and top 5 podcasts you've played over the year. It also displays the number of minutes you've listened to and your top genre on Spotify.
You may share your personalized stats card on social media and compare them with your friends. You might even find someone who has the same favorite content creators like you.
Since Spotify does not give out more information about your personal listening stats if you're not a Premium subscriber, you can use Stats for Spotify or Chosic instead. The front and center Spotify stats that you can see on these sites are the Top Tracks, Top Artists, Top Genres, and Recently Played. You will see a comparison of your stats from when you last visited the site and data on your most recent visit.
Top Tracks
When you click the Top Tracks button, you will see 3 tabs containing the top songs you listened to the most in the last 4 weeks, in the last 6 months, and your favorite tracks of all time.
The first two lists have up to 30 track titles, and the list of all time has 50 track titles. At the bottom of each list, you have the option to Create Playlist. This will automatically generate a playlist on your Spotify account, so you can listen to your favorite tracks more often. Click on View Playlist to open the playlist on Spotify.
Top Artists
When you click Top Artists, you will see 1 artist under the last 4 weeks, 1 artist under the last 6 months, and the top 50 artists for all time. You may click on any of the artists to open up their Spotify profiles.
Top Genres
As for the Top Genres, you will see the top 2 genres each under the last 4 weeks and last 6 months. The all time tab contains all the genres of music you've listened to, all ranked and listed in order from the most listened to the least.
Recently Played
When you check out the Recently Played tab, you will see a detailed list of the tracks you have listened to, the artists that performed the songs, and the exact date and time they were played. Only tracks that have been played for more than 30 seconds will be added to the list.

How to see your Spotify stats?
If you're a Premium member, simply open the Spotify app on your mobile. Look for the pink Wrapped icon or banner then tap it to reveal your previous year's stats.
For non-Premium users, you may check your stats by visiting the Stats for Spotify or Chosic site and logging in using your Spotify account.
On your initial sign-in, Stats for Spotify or Chosic will ask you for permission to access your Spotify data. Simply agree to the terms by clicking the green Agree button at the bottom.
On the next page, you may now choose which stats you would like to see. There are 3 buttons namely, Top Tracks, Top Artists, and Top Genres for Stats for Spotify; and Last Month, Last 6 Months, and All Time for Chosic. Just click on a button to reveal your data.
Final thoughts
Spotify has become the go-to for all your listening needs. It is home to millions of songs and artists and podcasts about a broad range of topics. If you want to take advantage of this, then start earning on the site by being an artist or a playlist owner. Promote your music on Spotify or create playlists that will allow you to track your Spotify plays. All you will need is great taste in music and a lot of followers who will listen to your playlists.
Get help from the best Spotify growth service to jumpstart your online income today.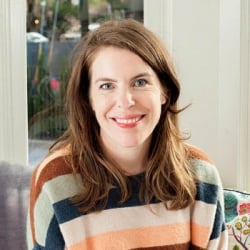 Latest posts by Maddie Schultz (see all)