Spotify has grown to be one of the most popular platforms for streaming high-quality music and advertising your work. Spotify provides a space for everyone, whether you love to sing or create podcasts.

This social network is continually evolving and introducing new features in order to make it more user-friendly. The ability to add and see song lyrics is one of these new features.

This might be an excellent complement to your Spotify advertising strategy and a means of gaining additional followers. Existing songs, on the other hand, might be more engaging when you can see the lyrics and all the fascinating tales behind them.

Continue reading to find out how to see lyrics on Spotify.
What are Spotify Lyrics?
Lyrics are a new Spotify feature that allows users to see the text of the songs they are listening to. This may be a fascinating technique to increase real Spotify plays and followers.

There is also a "Behind the Lyrics" option, where listeners may view all of the intriguing tales behind the creation of the song, the meaning of the words, and other information that the artist wished to reveal.

Keep in mind that some new features were only just implemented and are still in the works, so they may not be accessible in all countries or for all songs.
How to See Lyrics on Spotify
Although the Lyrics feature is new, there are already several ways to use it on your phone or PC. Aside from being able to see the lyrics of other songs, you can also include this function in your music and songs to boost engagement on your channel and increase the number of monthly listeners.

How to See Spotify Lyrics on iPhone and Android?
Because the majority of Spotify users prefer to listen to music on their smartphones, various applications have been developed to provide this function.
Natively by Spotify
One of the most popular techniques for accessing lyrics on Spotify is found within the app itself. It is simple to use on both Android and iOS; simply tap the play button and scroll down. If there are lyrics available, they will be shown.

Unfortunately, there are not many supported songs or artists, and the lyrics function is restricted.
Genius
Spotify is also working with Genius, one of the most prominent lyrics providers and streaming service. They contain over 1.7 million lyrics and may be used as a third-party app on Spotify.

To access the lyrics, you must first download the app and open it to enable recently played. This function will identify songs and display available lyrics.

Genius is an excellent source of lyrics in the English language and English-speaking nations. It is not, however, optimized for other languages. Furthermore, if you wish to contribute lyrics to Genius for your music, you may be unable to do so.

To get your lyrics acknowledged and shown by Genius, you must have their account and a significant number of plays on your song.

This appears to be a simpler task than it is, which is one of the reasons why so few songs include lyrics in the first place.
Musixmatch
Although Genius is more popular, Musixmatch is quickly becoming one of the most used lyrics sites, particularly for non-English songs. They provide a plethora of benefits to Spotify platform users, including flawlessly matched, real-time lyrics.

If you wish to add words to your own music, download the Musixmatch app and get confirmed as the artist. You may also upload the lyrics and connect them to Spotify.
SoundHound
SoundHound is an app that identifies songs being played around you, but it can also be used on Spotify to display lyrics. This is a third-party program that allows users to connect to Spotify playlists and view lyrics if they are available.
QuickLyric
QuickLyric is an app that allows users to download lyrics and see them even when they are not connected to the internet. This is a fantastic tool that can be used in conjunction with Spotify to enhance the user experience and display the text to nearly every song that contains it.

Lyrics are an excellent complement to any music, and this small tweak on the Spotify platform may make a significant impact in attracting new followers, the number of people who play streams, and improving the channel's popularity.
How to See Spotify Lyrics on Desktop?
When listening to Spotify songs on your PC, you can also see the lyrics. Both Windows and Mac OS follow the same idea. All you have to do is download the Musixmatch desktop software.

You must sign in after downloading the most recent version of this app. This is simple to accomplish using an email, Facebook, or Google account. Now that you are logged in, you must sync it with your Spotify account and restart both programs.

When you play your favorite song on Spotify, the lyrics will appear on your screen. You can also assist the community and other users by correcting the lyrics as you go.
How to Use Lyrics to Boost your Spotify Channel?
Spotify is one of the finest locations to promote your music and connect it to other social media platforms. This service, like many others, compensates creators through ad revenue.

To make a livelihood on Spotify, one must get as many views, or Spotify plays, as feasible.
When someone listens to your music for more than 30 seconds, Spotify counts it as one play. More listeners to your music mean more revenue for you.

This is where lyrics may play a vital role in your Spotify promotion, because the more engaging the content, the more people will respond.

Adding lyrics to your music may not be the simplest thing to do, but it is the correct thing to do in the long term. People also enjoy reading about the significance of the lyrics and how they were made, so consider including a brief and intriguing "behind the lyrics" narrative.
Buying Spotify plays
Although many will offer discounts for buying Spotify plays, you should be aware that this may not be a long-term option for your business. With hard effort and marketing on every social network, followers and views should come organically. As a result, your Spotify channel will earn a large number of visitors, and Spotify plays will soon follow.
Final Thoughts
At the end of the day, it takes time and dedication to create a flawless song, but we often forget that it also requires time and dedication to advertise it and get others to hear it. The competition is tough, and you should take advantage of any opportunity that comes your way.

Using Spotify may be extremely advantageous for any creator since the site has millions of users and is growing in popularity by the day. Many influencers are taking advantage of this by opening Spotify accounts and linking them to other social media platforms.

Spotify's continued development, as seen by the addition of new features such as lyrics, indicates that the platform will continue to expand.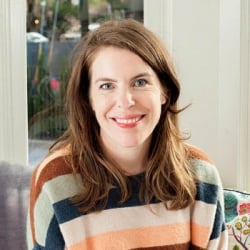 Latest posts by Maddie Schultz (see all)