Spotify is a music streaming service that allows users to listen to their favorite songs and artists for free or with a paid subscription. Actually, Spotify is quite possibly one of the best applications for enjoying all kinds of music or other audio content, like talk shows and podcasts. This streaming app offers you great customization options in addition to the ability to create personalized playlists, which is impressive in itself. And not only that, this wonderful application offers users a wide variety of music choices to listen to, which is equivalent to creating your own personal soundtrack. 
In addition, Spotify offers its users a social experience. The app allows people to share their Spotify listening activities, while also allowing users to discover what their friends listen to. The ability to see your friends' activities is one of the great features of Spotify.
In the long run, this also benefits so many musicians, bands, content creators, and, of course, Spotify followers. The reason for this is that the feature works as a great marketing tool that provides free marketing to many beginning artists.
Looking to learn your friends' listening activities but don't know how? Don't fret; we've got you covered!
In this article, we will walk you through how to see friend activity on Spotify. Let's begin!
What Is Spotify Friend Activity?
By adding your friends to Spotify, you can introduce them to new music and discover new things for yourself. And Spotify friend activity is a feature that allows users to see what their friends are listening to on the Spotify app. This can be useful if you want to find new music to listen to or stay up to date on your friends' musical tastes! 
Also, if you see that one of your friends is listening to a song that you don't have in your collection, you can add it to your playlist with just a few clicks. However, you can only see your friends' activity if they have chosen to share it with you in their Spotify settings.

And if you're a fan of the "clean" Spotify experience, you can always turn this feature off and enjoy only your personal playlists. If you don't want your friends to see what you're listening to, you can adjust your settings accordingly
Can You See Your Friends' Activities on Spotify Mobile?
Unfortunately, the ability to see your friends' activity on Spotify is not available on the mobile app. This feature is currently only available on the desktop and web player versions of Spotify. 
In 2015, a Spotify user, @MarcoMontana4, submitted a suggestion on the Spotify Community forums to add this feature to the mobile app. Spotify did respond by placing the suggestion on the "Not Right Now" status, despite it reaching more than 7000 votes.
This implies that the feature has been considered but is not currently in development. As of now, there is no way to see your friends' activity on the Spotify mobile app.
How to Turn On the Friend Activity Panel
As stated earlier, you must first have the setting enabled in your account for your friends to see your activity on Spotify. Interestingly, you can accomplish this on a PC or a Mac. 
Follow the steps below to do so:
Step 1: Launch the Spotify app. Log in if you are yet to do so.
Step 2: Proceed by clicking the down button on the right side of your avatar. You can find your avatar on the top right. On clicking the down arrow, a drop-down window opens.
Step 3: Select "Settings" from the menu and then select "Share my listening activity on Spotify" from the "Social" tab. You'd want to make sure you switch from gray to green to enable the feature.
That's it! Now your friends will be able to see what you're listening to on Spotify. If you ever want to disable this feature, simply follow the steps above and switch the toggle to gray.
How to Check Friend Activity on Spotify PC
In the following steps, you will learn how to check your friends' activity on Spotify using a desktop computer:
Step One: Open the Spotify app on your computer. If you have it installed, you can find the app in your "Applications" folder on a Mac or your "Start Menu" on a Windows PC.
Step Two: Log in to your Spotify account. You can create one for free on the Spotify website if you don't have one.
Step Three: You'd want to enable social capabilities by navigating to the "Setting" menu. Click on your avatar to get to settings. From there, select "Display."
Step Four: Toggle the "See What Your Friends Are Playing" It should turn green when it's on. If it's gray, that means the feature is turned off.
Step Five: If you already have friends on your list, then you should skip this step. But if you are new to this, proceed by clicking "Add Friends" to find and add your friends on Spotify. Alternatively, you can use the "Connect With Facebook" option to find friends that way.
Step Six: Once you have the list of your friends set up, proceed by restarting your system to ensure that the changes take place.
Step Seven: After the restart, open Spotify, and you should see your friends, their names, and the songs they played last.
Spotify Friend Activity Not Showing?
If you don't see your friends' activity, it's possible they are yet to enable the feature in their own accounts. Also, you could do a few things if you don't see your friends' activities after following the steps above.
These include:
Check for Updates
If you're using an outdated version of Spotify, this could be the reason you can't see your friends' activity. A blue dot displays next to the menu button in the app's top-right corner when a new update is available. Click on the dot and select "Update Available," then restart the app.
Uninstall And Install The App
If you have updated the app and still cannot see your friends' activity, try uninstalling and reinstalling the app.
Check Your Connection
Your internet connection could also be a reason you can't seem to see your friends' activity on Spotify. Try connecting to a different network or restarting your router.
Enlarge Your Spotify Window
The activity feed might be hidden if your Spotify window is too small. Try enlarging your window to see if that helps.
Conclusion
There you have it, the answer to the question of how to see friend activity on Spotify is in this article! With the Spotify "See What Your Friends Are Playing" feature, you can easily keep up with the songs your friends are listening to and add them to your own playlist. 
While this feature is not available on the mobile app, you can use it on the desktop app or web version of Spotify. Remember, you must first enable the setting in your account before your friends can see your activity.
Are you looking for a Spotify growth service? Do not hesitate to contact us today! We offer Spotify promotion and marketing services that can help you get more plays, followers, and fans on your profile.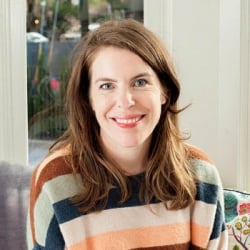 Latest posts by Maddie Schultz (see all)