Spotify is more than just your ordinary music player. It is the soundtrack to your life.
You can choose to play from the wide range of existing playlists whatever song compilation matches your current mood or situation in life. This ability to pick from the platform's enormous library of tracks makes it an integral part of people's lives and what sets them apart from other streaming services.
And if you have the time or want to distract yourself, you can even create your own Spotify playlist and add tracks according to your taste or whatever it is that you are feeling at the moment.
Aside from letting you create playlists, Spotify gives you more control over your playlist. Much like how a club DJ can control and select which songs to play next to match the mood or elevate the beat to make the crowd go wild, you can also decide the order that songs will be played.
Because a well-curated playlist is more than just a list of songs compiled together, played in any order. When tracks are played in the order it was meant to be, it should have a good flow, much like a story being told by a bard.
This way, the songs can be enjoyed more fully, rather than if they were shuffled and merely played randomly.
To aid you in creating a well-made playlist, we will teach you how to organize your music in Spotify. The easiest platform to use is a computer with the Spotify app installed on it. However, you can also use mobile devices to do this, but with limitations.
How to Quickly Rearrange a Spotify Playlist?
The order in which you position the songs in a playlist determines the order in which the songs will be played. This is why learning how to move songs in Spotify playlist on Android, PC, iPhone is a very useful skill.
Before we teach you how to manage your Spotify playlists, here are some points to take note of:
You can only edit playlists that you own or are a collaborator of.
Once you arrange the songs, this will immediately reflect across all your devices connected to the internet.
Sad to say, but, Spotify for Android does not have the feature to rearrange songs in your playlists.
How to Rearrange a Playlist Using a Computer
1. Open up the Spotify app for desktop. If you don't have it yet, you can download it from their website.
2. Click Your Library on the menu to the left.
3. Under Playlists, click the playlist that you want to edit.
4. Once you have the playlist pulled up, there are two ways to re-order the songs:
· Arrange it by track details.
1. You can easily arrange the songs alphabetically based on the song title or album title. Simply click the column heading TITLE or ALBUM.
2. You can also arrange tracks based on the duration or how long the song is. Simply click the Duration heading symbolized by the Clockface icon.
3. You can even arrange the tracks based on when you have added them to the playlist. By doing this, you can remove the older songs that do not get much playtime to keep the playlist fresh. Simply click the DATE ADDED heading.
· Arrange it in a custom order.
If you want to put a more personal touch to your collection, this is the method for you.
This process requires more familiarity with the songs in the list to know where you should place each one.
It will take a lot of time and effort, but the end product can turn out to be exquisitely worth it.
1. Click the drop-down menu beside the search (magnifying glass) icon.
2. Select Custom order from the menu.
3. You can now drag and drop each song into your desired order.
How to Rearrange a Playlist Using an iOS Device
1. Open up the Spotify app on your iPhone.
2. Tap Your Library on the bottom right of the screen.
3. On the next menu, tap Playlists. Under the list of playlists, select the one you want to manage.
4. Once you have the playlist pulled up, tap the three dots icon in the upper right corner, and then press Edit.
5. Tap and hold the three horizontal lines beside a track, so you can drag it up or down to your desired position, then release it.
6. Hit the Done button on the top right when you're satisfied.
Some Good Tips for Organizing Your Spotify Library
More than just learning how to rearrange songs on a Spotify playlist, here are some more tips on how to elevate your Spotify experience.
· Create playlists like a storyteller.
You can choose mellow songs to start your playlist. Then you can gradually pick up the pace by adding more upbeat tracks. Build up to a climax of loud songs that you can headbang to. Then slowly bring it back down again to a more mellow sound to cap off the playlist.
This flow is similar to how stories are usually written. It is a natural flow or progression that can also be used in curating a playlist. The movement feels natural and is easy on the ears.
· Complete your playlist details.
Setting a unique playlist name certainly helps you identify each playlist in your library.
But more effective than that, adding a playlist picture will most definitely let you know which playlist it is with just a single glance.
· Create folders to group together playlists.
You can add multiple playlists into a folder to keep your library less cluttered. Create folders according to mood, genre, or purpose.
· Keep adding new playlists.
Instead of just cramming more songs into existing playlists, why not create new ones? It is easier to keep track of fresh songs when you make a new compilation.
This also lets you have a fresh set of playlists to listen to, which is always exciting!
Final Thoughts
With Spotify, you are your own DJ. So, you can be as creative as you want when making and arranging your favorite music in playlists.
And if you're interested in making some money on the side, why not try a Spotify growth service that can definitely help you with that?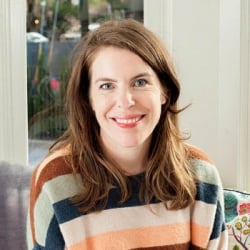 Latest posts by Maddie Schultz
(see all)