If you're an independent musician who wants to make a living in the music industry, then you've come to the right page. Here we will discuss methods on how to promote your music on Spotify.

Why Use Spotify
1. Spotify has a large number of listeners
Why on Spotify, you might ask. That is because the platform is the leading music streaming site in the world. If you want your music heard by many, it's the best place to be. The music site has over 356 million monthly listeners, with 158 million of them paying for a Premium subscription.
Imagine the number of song plays you can have when you promote music on Spotify. Even with just a fraction of that number, let's say your music promotion reaches 1% of the 356 million users. That would still amount to a whopping 3 million possible plays of your songs.
2. You can earn a lot from Spotify plays
On average, Spotify pays about $0.003 per song play. You just need 30 seconds of music stream for it to count. So, let's say the 3 million users you were able to tap, listened to at least the first part of your song until the chorus to check if they like your sound or not. That length should already be more than 30 seconds. Then let's do the math:
$0.003 x 3,000,000 = $9,000
You can earn $9,000 just from the 1% of their monthly active users playing your song once. Just imagine how your earnings will multiply if they liked your music and added it to their daily playlist.
3. You have access to promotional tools and services
Aside from the sheer number of listeners on the streaming platform, the site also offers Spotify promotion services for artists. You get access to tools and analytics that can help you monitor your performance on the site.

How to Promote Your Music on Spotify
So, you've got your songs recorded and mastered. The next step is to get it out into the world. You go and create an account on Spotify. Uploading your songs to the platform is just the start. There are a lot of strategies that you can employ on the site. Promoting yourself and pitching your music is as easy as following these steps. Here's how:
1. Verify and Update Your Artist Profile
This is a very important step that you should finish as soon as possible. Having an account is not enough. You should claim and verify your Artist profile to be legitimate. If you haven't done it yet, click here to do it now.
Having an Artist account lets you edit your artist profile, access your song stats, and manage your promotional ads.
Being a verified artist on Spotify, as indicated by the blue checkmark, assures users that you are a professional musician on the site. People are more likely to try and listen to your tracks just because they see that you have been verified.
2. Utilize Spotify Playlists
One preoccupation that users commonly do on the site is creating and listening to Spotify playlists. The platform even has a community thread that does playlist exchanges. It's like reliving those times when exchanging mixed tapes was a thing. Aside from the chance to discover new music, it's your chance to be discovered by others.
Create your own playlist by getting together an awesome collection of tracks, including your own songs of course. Give it a catchy title, choose a cool artwork for the playlist cover, and then promote playlist on the community thread.
Listen to other Spotify curators' playlists and they will, in turn, listen to yours. Aside from getting song plays, it's also an exciting way of getting direct feedback from people about your sound.
There is also a Release Radar playlist that the Spotify algorithm curates for users. It includes newly released tracks that will stay in rotation for a maximum of 4 weeks or until they have been played.
3. Be Prolific
This is advice that applies to all creative professions. The internet is a numbers game; it's made up of algorithms after all. The more tracks you put out there, the higher the chances of getting more song plays. More song plays equals more income.
In addition to that, when you already get a following, people will expect to hear more of your works in the future. If you fail to produce fresh content, your followers might lose interest or forget about you. There are, after all, about 60,000 songs uploaded to Spotify every day. People can forget you and move on to the next artist with a new track.
4. Do Collaborations
This strategy is commonly employed even by big named artists, influencers, and the like. They want to tap into each other's fan base to widen their reach. By making a project together, your audience will spill into the other person's followers and vice versa. It is very effective in getting more plays and possibly gaining new followers.
Choose to collaborate with an established artist that already has a following. This will give your name and music a huge boost.
5. Promote on Social Media
Though some music marketers do not have confidence in promoting through social media anymore, it remains a cheap and easy way to spread your presence. Billions of people are spending hours in a day browsing through Facebook, Instagram, Twitter, and YouTube. You cannot easily disregard those figures. Putting a link to your music blog on those platforms will still probably garner you thousands of clicks and plays.
6. Use Spotify Promotion Services and Tools
Built into Spotify for Artists is a host of tools and services that will help you on your musical journey. There you can see how many times your tracks are being played, how many playlists they have been included in, etc.
These stats can help you figure out what sound people are interested in at the time. You can adapt your music to fit into the fad or, if you're feeling confident, maybe try to spearhead a new sound trend.
The platform has also released a new avenue for artists to promote directly on the site. The Spotify Ad Studio lets you create or upload audio and video ads that are 30 seconds or less. This will be played in between songs in free users' accounts. That is still roughly 198 million listeners that you can target.
It also lets you choose your niche or target audience so you can be sure that you're not wasting money.

Focus on Your Music
Music marketing is a whole different load of work. That is why a lot of professional musicians hire managers and promoters to fill this part. If you try to do everything on your own, you will run yourself ragged. You probably won't have time for your creative processes to churn out fresh tracks. If you can't produce songs anymore, then you won't progress as an artist.
So, our final advice is for you to just focus on your music. Let the organic Spotify growth service experts do the legwork for you.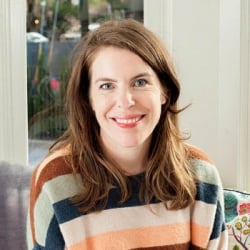 Latest posts by Maddie Schultz
(see all)