Spotify is one of the best streaming services on the market and with added new features you can share your favorite music and so much more in just a few clicks. This is why we are taking a closer look and learning how to scan a Spotify song code to make sharing so much easier.

This is one of the best and easiest ways for sharing music and even using code scanning to promote your own content and playlists.

Spotify has become so much more than a streaming platform you go to in order to have some fun, it's a place to promote your content and even make an income. So, if you want to learn how to scan a Spotify code and use the added tips and tricks to get Spotify plays, keep on reading.
What Are Spotify Codes?
Spotify codes are scannable images you can use to share content from Spotify with your friends, family, and followers. This is a great new feature on Spotify that allows free and Premium users to use a scannable code as sharing options.

Although you can always send the song or share music via different messaging apps, this method uses a simple process of generating and scanning a unique code that will bring you straight to the content you want.

The codes can be generated and used by all Spotify users, and you don't have to subscribe to the Premium account for this feature to work.
Benefits of using Spotify Codes
Spotify is a great place to find amazing content, but what if you want to share those great songs or even promote your own playlists? Luckily, this is all possible once you know how to use Spotify Codes and realize how beneficial they are.

Here are a couple of reasons why you need to use Spotify Codes:

It's fast – Making and scanning a song code is one of the quickest ways to share any content on the Spotify app. This is much faster than using any messaging app and other sharing options.
It's easy – You can share music in just a few clicks and create better opportunities for your content to reach a wider audience. One of the key differences this feature has is the convenient and efficient way to share content and avoid all third-party apps.
It's fun – Using Spotify codes is fun and adds the element of engagement to your Spotify profile and other social network platforms. This can make the listening experience more entertaining and even be used as a promotional tool for your content.
When you want to promote your content in the best way possible, you need to keep up with trends, and this is why you need to learn how to use the QR codes properly.

Just like on any other platform, your Spotify growth depends on the number of followers and engagement you have. This is why using simple QR codes can add a lot to your profile and make it easier to share your playlists with your followers.

Spotify codes can be used as a promotional tool when artists, record labels, and other content creators use print codes on the advertisement. This way, you can easily scan any product and go directly to the Spotify item.

But, as we already know, Spotify can be a great place for everyone to make money by simply creating playlists and promoting their own content. So, make sure to use this marketing tool and place your Spotify codes on every social account you might own. This will help with the organic growth of your Spotify and gain you more plays in the end.
How to Make a Spotify Code?
You can share your personalized playlists or any other content on Spotify by creating a Spotify code on your desktop or mobile device. The entire process is very easy to follow and all you have to do is use the code generator extension for the best results.

This way you can make codes of your own content and share it with your followers and fans, who can simply scan the code and enjoy your material.

Here is how to make a scan code:
Desktop
Log into your Spotify account and find the exclusive content you want to share;
Click on the three dots in the upper-right corner and select "Share" and "Copy Spotify URL" from the menu;
Go to Spotify Codes website and paste the song link;
Click on "Get Spotify Code" to generate a unique code you can customize.
Keep in mind that this is essentially a code image, and you can change the background color options, bar color, size, and format to best suit your needs. This way, you can even make presale codes and send your followers directly to the item on Spotify.

There are many ways to use Spotify and increase your monthly income, you just need to use the right tools and follow our guides.
Mobile device
Open the Spotify app and log in;
Find the content you want to share and tap on the three-dot menu;
Once the page opens, you will see the album cover image and a bar at the bottom;
This is the code you can share with others or make a screenshot to save it.
How to Scan a Spotify Code?
Now that you know how to create these codes, you might be wondering how to scan a Spotify QR code and use it to access the content. The process is very easy, all you need is your code scanner or the phone camera and the code to the piece of content.

You can't scan codes on the browser or use your desktop because you will need a functioning camera your phone or tablet has.

Here is the step-by-step guide:

Open your Spotify app and click on the Search bar on the bottom;
Tap on the camera icon on the right;
Scan the code in front of you or use an image on your phone with the code.
That's it, you now have access to any individual track or other content on Spotify in just a few clicks. Keep in mind that you might need to allow Spotify to use your phone scanner or camera if this is the first time you are using it.

If the person sharing the content is near you, you can always use their phone, tablet, or PC to scan the code. This is a completely automatic process and takes a few seconds to complete.

However, keep in mind that you can also upload a photo from your phone, as long as it contains the code to be scanned by the Spotify app.
Final Thoughts
Spotify is becoming a leading streaming platform and for a good reason. There are millions of active users and amazing content to be found for everyone. In addition, the app is constantly being developed, and new features are added to be even a better place to listen and share music.
Now that you know everything about the benefits of Spotify codes and how to use them, there is nothing stopping you from sharing your favorite playlist with your followers and even growing your Spotify account with promotions.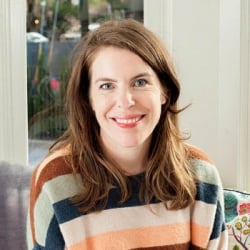 Latest posts by Maddie Schultz (see all)