Are you a college student or a university undergraduate? You can now save 50% with your Spotify premium account.
Spotify is the world's most popular music streaming service, with millions of songs and various exclusive perks. Some of these include amazing playlists, music tracks, and commercial-free access.
The massive Spotify growth and popularity keep the service miles ahead of Apple Music in terms of active users.

Spotify offers students discounts that can make their lives better and help them save lots of money monthly. Let's be honest, who doesn't want the student discount on Spotify if you can get it. 
This article talks about getting that sweet, sweet Spotify student discount if you have proof of enrollment. Let's jump in, and when you're finished read through our other Spotify guides: 
What Is Spotify Premium Student Discount?
Spotify has a special Premium plan for college students. You can enjoy on-demand and unlimited access to millions of songs with it. Also, you have the luxury of selecting your streaming quality and not being forced to listen to songs on "Shuffle."

Do you want to listen to your favorite song offline? Easy!

You may also download your music directly to your smartphone with Spotify Premium Student.

This way, you may use offline mode and save cellular data because you already have music on your device.

Students can save money on Spotify's premium student subscription, including Hulu (ad-supported) and SHOWTIME. Student discount Spotify lets you pay a $4.99 monthly subscription instead of the usual $26.97 for all three services.

You'll enjoy this discount for up to 12 months after you subscribe, and you'll have to re-confirm your qualifying status once every 12 months for ‌three years to keep it.

As a result, if you're a student, the best method to earn the Spotify student Premium discount is to authenticate your Spotify account.

It's almost as simple as signing up for a full-priced Spotify Premium account to get a student discount. The only difference is that Spotify will need some information from you to validate your enrollment at an authorized university.

Who Is Eligible for Spotify's Student?
To get started, students must first verify their status as eligible students via a third-party service SheerID (student verification software).

Complete the form and attach a school document, proving that you are presently enrolled at the institution or university you choose. If you're connected to your campus's Wi-Fi network, the verification is automatic.

Spotify's student discount has extremely strict conditions, so it's easy to know if you qualify or not. You are eligible if you are currently enrolled in a US Title IV approved institution or university, at least 18 years old.

As long as they are US Title IV accredited, four-year universities, community colleges, and other accredited institutions all count. If you're not sure if your institution is eligible, visit the Federal Student Aid website to see if it is Title IV accredited.

If you had a Spotify Premium subscription before enrolling at an eligible institution, you could still apply for the discount.

The discounted pricing will appear when you renew your subscription if you're authorized.
You will be validated automatically if SheerID (Spotify's verification system) can prove that you are a student. To finish the enrollment procedure, enter your billing information, and you'll be able to listen to Spotify with your new account.

If you receive a notification stating that Spotify and SheerID were unable to validate your enrollment, you will need to supply some supporting paperwork manually. You can do so by going through the sign-up procedure and selecting the manual verification option.

The student discount does not persist indefinitely. Spotify Premium Student is available for a maximum of four years of study. Whether you continue your studies or not, you will be automatically switched back to a regular Spotify Premium subscription after the four-year limit, unless you cancel.

How to Switch to Spotify Premium Student
It's simple to switch from the freemium account to Spotify Premium Student. This is the same as signing up for the first time for Spotify Premium.

Follow these steps to complete the process.

Navigate to "Account" by clicking your icon in the top right corner.
Select Available Plans then Premium for Students.
You must then use SheerID to authenticate your status as an eligible student.
Fill out the form and attach a school document proving your enrollment at the college or university you specified.
You can proceed to fill up your payment details to switch your account to Spotify Premium Student after SheerID has gone through your documentation and validated you as a Qualifying Student.
Conclusion
Only students enrolled in an accredited institution are eligible for the Spotify Student discount. You will no longer be eligible for the discount if you graduate or leave school for any reason.

You'll need to be able to show a current student ID, current class schedule, registration receipt, or other supporting paperwork to re-verify your eligibility.
Remember, you will lose access to the Spotify student discount if you are unable to re-verify your enrollment at an eligible university. You'll have the option of paying full price or canceling your Spotify subscription at that point.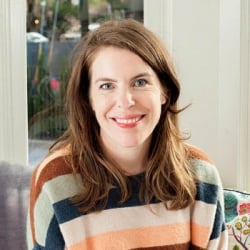 Latest posts by Maddie Schultz
(see all)