The world's music streaming industry is consistently growing with each passing day and is expected to reach up to $60.5 billion by 2026. This extreme growth of 16% CAGR is not an ordinary one as no industry grows with this rapid rate. In this fast pace growth, Spotify carries the top place and is at the forefront.
Are you a music enthusiast but waiting for your luck to shine one day? Wait no more as Spotify-a music streaming platform allows you to grow your fanbase and expand your exposure from the comfort of your home.
Spotify carries many audiences worldwide that get your songs heard globally and help you gather success as an artist. As per a survey, Spotify has about 345 million users right now, with 121 million only in Europe. But as an unsigned artist, you might need to struggle to find your place in the Spotify stream section. Also, you might need to find some ways to promote your music on the Spotify platform due to immense competition. You can also create playlists on Spotify in different niches to attract an audience of diverse musical tastes.
You must be wondering how to get plays on Spotify and promote your music once you get your account registered! Worry not, as we're here with some tips and tricks to increase the Spotify plays as many artists struggle to grow on this platform. But before we start with the tips, you must know why "Spotify growth" is even a factor to consider for the artists and musicians.
Why do you need more plays on Spotify?
No matter whether you're an artist, band, or a record label, getting yourself heard all over the world is much easier these days. The Digital Streaming Platform (DSP) has got you covered with a global audience that can listen to your music and podcasts in no time.
Thus, every musician is considering this fast-growing platform as a primary source to hit their labels with millions of views. That's one reason why Spotify's revenue has reached up to $10.8 billion right now. With 70 million songs in total and 60,000/day addition, Spotify is the platform you must not miss!
How to get plays on Spotify– Get Famous on Spotify!
Compose Good Lyrics- Get Your Music on Spotify:
The foremost step to get more plays on Spotify and feature your artist account is to design content that the audience loves to listen to! However, one major thing to note here is that Spotify won't let you upload your music for free if a label name does not register you. Thus, Spotify for artists will feature the music tracks uploaded either by the label or the digital music distribution service.
In that case, if you're an independent artist or one who cannot do anything to register a label, find yourself a digital distribution service. Most of the music distribution services will take care of the music tracks to be published on Spotify under your name and pay royalties.
Submit the Music Tracks to Spotify Playlist Curators:
Once done with the lyrics and composition of a single music track or a whole music playlist, it's time to submit to the Spotify Playlist Curators. But this step requires a lot of devotion and endurance, and you're not going to get features in a day or two.
You must stand out among all the thousands of submissions to the Spotify for Artists platform. But in the end, a sufficient amount of curator playlists can make you famous as an artist globally. You can check the top 10 curators where you can submit your playlists for free!
You Can Create Your Own Independent Playlist:
You can do it yourself if you're not going for the curator playlist option! The Spotify algorithm will be the same for both. You can get a Spotify profile registered under your name and design a playlist of your own with your music releases. You can also trade the tracks with other curators once you've your playlists or music on Spotify. In this case, it's a win-win situation!
Expert's Recommendation:
Creating your own playlists on Spotify will not only keep you engaged with your audience but let you trade with the curators. All you need to do is stay proactive as the Spotify Algorithm continuously monitors your profile's activity. This way, you'll end up having more plays on your music on Spotify.
Use the Spotify Promotion Tools to Get More Plays:
Spotify Officials understand your efforts and crave to get featured on one of the biggest music platforms. Therefore, Spotify offers various tools and resources to promote your music.
Spotify Studio:
One way to promote your content and get your music featured on this platform is to do it through Spotify ads. Spotify Ad Studio is one such platform to advertise your music and manage the audio and video ad campaigns. Spotify will ask for the script and the background from the creator. Once done, Spotify will create an ad itself.
Create a Spotify Code:
Another way to promote your music tracks globally on this platform is to do it through the Spotify Code. You can create a Spotify QR Code similar to the scannable tags and share it with your friends, family, or fans. This way, you can promote the artist profiles, band profiles, albums, and songs.
Utilize the Social Media Platforms:
No one in the world is unaware or has no presence on social media. Everyone has an account on one app or another. The Spotify QR Codes you created in the last step can be shared through social media platforms as well. This step will let your followers engage with your music content as well, and you'll end having more plays on Spotify.
You can also post the link to your tracks on Spotify as the link will generate a 30-seconds preview itself. A 15-second preview can also be shared through Facebook or Instagram stories. Also, a sharing code can be generated and shared via Twitter to get more plays.
Music Blogs are One of the Best Ways!
Music blogs will help you create an audience that will listen to your music tracks on Spotify regularly. You can even turn your audience into your everlasting fans. It's always guaranteed that the one who visits your blog might see your Spotify tracks if they like your genre.
Release Consistently and Be Patient:
People can get bored after posting one track or two! Success comes with consistency, and that's what is required here on Spotify as well. Post your music tracks consistently, create your playlists and attract a consistent audience who listens to your music regularly.
Want more plays on Spotify? Try Spotiflex- A trusted way:
Not everyone will be able to gather an organic audience through the ways mentioned above! Don't lose hope, as Spotiflex is one such trusted platform that can get this for you! You can share your interests, genre, and target audience, Spotiflex will take care of the rest. Spotiflex will work by the mother/child method, and you can choose the package of how many plays you want on Spotify.
Conclusion:
Spotify is among the most prominent digital music streaming platforms which let your music track playlists listened to all over the world. All you need to do is create a Spotify profile and contact the Spotify Curators to feature your tracks and podcasts. You might struggle in finding plays in the first place, but following the steps mentioned above, success will come your way! Also you can use spotify play increaser.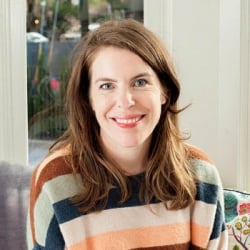 Latest posts by Maddie Schultz
(see all)