Spotify is the largest digital streaming service in the world, with over 381 million users. If you love creating playlists and want to monetize your channel, one thing you're missing is followers. Thankfully, the music industry is so diverse that there's a spot for everyone! However, you still need to stand out and find ways to attract more people. In today's blog, we'll talk about how to get followers on Spotify using various different techniques. If you feel like you need to amp up your marketing efforts and find ways to create popular playlists, you have to read the guide we put together.
Ways to Get Followers on Spotify Playlist
Is there a "get followers on Spotify hack" you can use for instant delivery and fast growth? Unfortunately, you can't expect to grow overnight, and if someone promises that, you shouldn't believe it. Like other social media platforms, gaining followers on Spotify takes time, dedication, and knowing how to promote your work. Thankfully, there are a few tricks and tips you can use for organic growth we wanted to share:
1. Spotify Exchange
Joining the Spotify Playlist Exchange program will become an invaluable part of your strategy to gain more monthly listeners and followers. All you have to do is sign in with your credentials and upload your playlists. When you do, don't forget to optimize them with a description, music genres, title with the right keywords, an explanation of why you created it, etc. You can also include similar genres to increase visibility. In addition, the program allows you to listen to other creators' playlists, comment, promote your playlists, etc.
2. Work With Other Playlist Curators
Another way to get exposure is to get in touch with other curators and get on their user playlists. How will this help you gain more playlist followers? It will open your gates to a brand-new audience that's not familiar with your songs. Both you and the other creator will benefit from each other's exposure.
3. Use the Best Songs First
If you ask us, "What is the best way to increase Spotify followers?" we'll immediately say- create playlists with great songs. Another golden rule is to put the best songs first, and the playlist will be an absolute hit. If listeners love the first few songs, they'll keep listening to the playlist. You'll be surprised to hear how many people start playing the first song and if they like it, they won't try to find a replacement. The first few songs are much like an excellent, captivating intro to a blog post or a movie.
4. Use Reddit
Reddit is one of the best platforms for an independent artist who wants to promote their work. It will quickly become a huge asset in your marketing plan because it's free and easy to use. For example, many subreddit topics talk about Spotify, and the Spotify Playlist subreddit on this platform stages an event for the top playlist that fits specific genres of music.

Other subreddits host competitions each week, so they can be an excellent spot if you want to get more Spotify plays. Remember that you have to be active in these communities, engage with other users, comment, and share your love for the work of other artists. Don't get disappointed if some users decide to leave negative feedback, instead focus on constructive criticism and the people who enjoy what you do.
5. Promote Your Playlists Outside of Spotify
Drawing traffic from your other social media accounts is another one of the free but highly successful marketing strategies you have to try. If you're active on Instagram, Twitter, YouTube, you should let your followers know about your playlists and ask them to join the community. A part of these people are potential listeners who are looking for precisely what you have to offer. Thankfully, Spotify makes the sharing process effortless, and with a single click of a button, you can share the playlist with your friends, family, and everyone who follows you.
6. Music Blogs
Music blogs and sites are another way for music creators to reach their target audience and drive streams. People who visit these blogs are there because they love music and want to discover new artists. So being mentioned in an article can be the exposure you've been looking for. You can get in touch with sites and blogs you love, let them know more about your music, so they can put together a piece that covers the entire story and brings the listeners closer to your work. Additionally, these blogs have an established fan base who value the opinion and choices of the bloggers, so they will very likely click and listen to what you have to offer.

Another great idea is to start your blog and collaborate with your favorite artists. You can cover their work as well, and you can create playlists together. This way, you get free exposure and reach their followers as well. If you don't have the time for a blog, various sites can help you find and reach music influencers and ask to collaborate.
7. Make It as Big as You Want
There's no need to limit the number of songs you add to a playlist. If your goal is to create long playlists that are entire music collections, that's completely fine. However, if you enjoy short but fun playlists, that's OK too. You should only add songs that you love and enjoy, so even if you hear that the number of songs matters, it actually doesn't. Most creators find that playlists with hundreds and thousands of songs perform even better than short playlists. This is because you offer listeners an entire story, so they can discover the whole genre or artist and spend hours listening to your work. Long playlists are definitely a hack for long-term growth, of course, as long as they're high-quality and bring value to the listeners.
8. Organic Growth Service
Organic growth is the only way you can stay relevant and respected as a creator on Spotify. Numerous reputable organic engagement services deliver exactly what they promise. So, if you want to gain real followers without breaking any rules, then this is something you can try. The results are usually impressive and fast because these platforms bring real accounts towards yours and people who are a part of your target audience.
9. Create More Playlists
Don't stop at a single playlist! Open your artist page and start working on more artist playlists! Each one should be crafted to perfection, so take your time until you feel like you've done the best you can. When you create playlists with music from other artists, make sure that you stick to a niche and go for topics that aren't too popular. If you choose a popular genre, it will be hard to compete with users that have millions of followers. When there are thousands of playlists in the same genre, yours won't be noticeable and can easily get lost. You should research for new, young genres and artists that are at the beginning of their career but are getting traction.
| Read: Can You See Who Likes Your Spotify Playlist
10. You're Your Biggest Fan
Did you know that listening to your personal playlists is essential if you want to boost your follower base? This is probably the strangest growth strategy you've heard, but it really works. It's one of the best tricks to try the second you create the playlist, and an excellent way to make it more visible for others. It costs you nothing, so why not give it a try? And, while we're at it, we should mention that you should listen to it as much as you can. Active listeners mean active engagement, so when Spotify notices that someone is listening, it's more likely for the platform to recommend it to other users as well. The trick might not work right away, but give it a few days before you start seeing new followers lining up. Once the count starts growing, you should keep listening to the songs, or at least play it once in a while. For example, if you spend hours playing games, filming tutorials, or working, do it while playing your playlists.

Once you reach a certain growth point and the platform sees people loving your playlists, it will start recommending it to others and make it more visible. Eventually, you can even go viral and fulfill all your dreams.
11. Optimize Your Playlists
SEO is as important for Spotify as it is for other platforms. Finding the right keywords will gain you more social media followers, which means more followers for your playlists in the Spotify dictionary. The keywords you use should describe the playlist and include words that people actually search. For example, it can be an artist, name of the genres, etc. Don't hesitate to include multiple names and genres to add the playlist to a much broader search.
12. Different Types of Playlists
There are various types of playlists you can use for your growth, especially as an independent musician. Start by submitting your work to Spotify editorial playlists, where specialists hand-pick the songs. If you get on one of these lists, it automatically means your music will reach millions of users and have great exposure. When people discover you and like what you do, they're very likely to visit your playlists and decide to follow.
Algorithmic playlists are created by Spotify using the songs, artists, personal library, and playlists that users listen to. These playlists are generally very successful since the platform is great at recognizing which song will be a hit among your audience. Spotify releases these platforms on a daily basis, and if you manage to get your songs on one of them, it can be a huge success.
Pay-to-play playlists are another way to promote your songs. You first have to find a popular user, get in touch with them, and pay to have them include your work in their playlists.
Conclusion
How to gain Spotify followers? If you want to reach your dream audience, working hard and using the right marketing strategy should do the job. There are numerous ways to promote your playlists to gain followers, starting with collaborating with other creators, using your other social platforms, Spotify Exchange, Reddit, blogs, websites, etc. Your playlists should be in a niche that's not overly saturated, with as many songs as you want, and optimized with keywords.
Remember to listen to your playlists because you're your biggest fan, and the rest will follow. Don't stop at a single playlist; instead, you should craft many, but place the best songs first. Once you get your work up and running, think about investing in an organic growth service that will boost your numbers with real accounts that will engage with your content.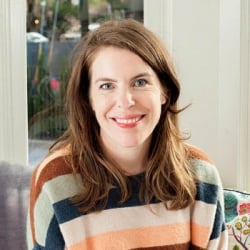 Latest posts by Maddie Schultz (see all)