We are sure you love Spotify as much as we do. Spotify has made music streaming incredibly easy. Besides, if you're an artist, you can boost your income by purchasing Spotify plays for your songs from sites such as Spotiflex.
However, despite being one of the most popular music streaming apps, Spotify does have its issues. One of the common hiccups that most Spotify users experience is the app logging them out frequently.
Unfortunately, this issue cuts across all users, as we have received the "why was I randomly logged out of Spotify" question from both free and premium plan users of the app.
If you're one of the users who have experienced the Spotify logged-me-out issue, here is an article on the fixes and workarounds you can use to solve this problem.
Spotify Keeps Logging Me Out: What Are the Causes
There may be several causes why Spotify keeps logging you out, as explained below.
Signing in with several devices – If you use more than one device to access your Spotify account, the app will log you out anytime you log in from a different device.
Password issues – If the Spotify password you're using isn't properly registering with the servers, you might experience the "Spotify keeps logging me out" issue.
Outdated Spotify app – Sometimes the app may be logging you out because you're using an outdated version of the Spotify app.
System cleaning applications – Installed or in-built system cleaning or performance optimization apps on your device may be the reason why Spotify keeps logging you out.
How to Fix Spotify Keeping Logging You Out
Fortunately, there are solutions you can use to fix Spotify login issues. Let's look at some of them below.
Sign Out of Spotify From All Devices and Sign In Again
As noted earlier, one of the causes of the app's login issue is when you log into your account from different devices.
To solve the problem, try logging out and in again from your device, as explained below.
On your browser, go to the Spotify website
Enter your login details including your account name and password
Select your profile picture in the top right corner and click on "Account"
From the account overview page, select the "Sign Out of Everywhere" icon to sign out of all the devices you have used to log in to Spotify
Now, sign in again with your account details
Reset Your Password
If you tried signing out and signing in again, and it doesn't solve the Spotify logging out problem, you can try a password reset.
To change your Spotify password, follow the below steps:
Select the Spotify website on your browser
Log in to your account
On the left side of the screen, select the "Change Password" button
Enter the password you currently use and the new password as prompted
Click on the "Rest New Password" tab to save your new password
You can now log in to your Spotify account and check whether the issue has been resolved
Other Ways to Fix Spotify Keeps Logging You Out
In some instances, you'll notice that even after trying out the two fixes above, the "Spotify keeps logging me out" problem persists.
In such a case, you can try out other solutions that are provided below.
Uninstall Cleaning Apps
If your phone has a built-in or installed performance optimization or cleaning apps, they may be forcing Spotify to close to free up disk space, save your battery's life, or reduce memory usage.
The solution is to disable built-in cleaning and performance optimization apps on your device. You can also uninstall similar installed apps.
Turn Off Access by Third-Party Apps
Third-party apps just like the cleaning applications can cause the "Spotify app keeps logging me out" issue.
To turn them off, follow the below steps:
Access the Spotify app on your browser and sign in to your account
Click your profile button on the right and select "Account" from the drop-down menu that appears
From the account menu window, click on apps
You'll see a list of apps that have access to your Spotify account on the right panel.
To disable the apps, select the "Remove Access" icon on each app
Clear Spotify App Cache
Clearing the cache on your device helps remove temporary files that may be slowing down your app's loading time.
Besides, corrupted cache files can cause your Spotify app to crash or behave abnormally.
To clear the cache files on your device, follow the steps below:
Log in to your Spotify account
On the top right side, click on the gear-shaped icon to go to settings
On the storage section, check the amount of cache data the Spotify app has accumulated.
Select the "Delete Cache" option from the options given
Reinstall Spotify
An outdated Spotify app may be the reason why Spotify keeps logging you out. Try updating your app to the latest version by following the below steps for mobile device users.
If you're an Android device user, go to Play Store
For iPhone users go to the App Store
Search for the Spotify app from the list of apps
Select the update button to update your app to the latest version
For Windows users,
Select the Windows +1 keys on your keyboard
A settings window will open, select "Apps" from the menu
On the left side of the screen, tap on "Apps and Features"
Type Spotify on the search bar which is to your right
Uninstall the Desktop and Windows versions of Spotify that you're currently using on your computer
Once uninstalled, launch your computer browser and download Spotify
Double-click on the downloaded file and follow the prompts to install the latest version of Spotify on your laptop
Log in to your account using your account details and check whether the log-in issue is resolved
Conclusion
There you have it, different fixes you can use to solve the "Spotify logged me out" problem.
We hope after trying out these solutions, you'll find one that works for you. Remember, you can always contact Spotify support in case the problem persists.
If you have any other related Spotify app issues, don't hesitate to talk to us in the comments section below.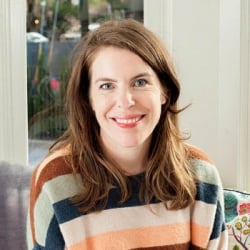 Latest posts by Maddie Schultz (see all)