If you've never heard of Amazon Echo music before, you're missing out on a lot. So, if you already own an Echo device, and you love listening to music, creating playlists, and are interested in monetizing them, you can use this smart speaker for all the purposes above. All you're missing is linking the Echo to your favorite streaming service. If Spotify is your choice of streaming platform, and you want to learn how to connect Spotify to Alexa, you've come to the right spot.
What Do You Need to Know Before Connecting Spotify to Alexa?
There are a few things you should know and do before you learn how to connect Alexa to Spotify. For starters, you should be aware that not all Amazon smart speakers are compatible with this voice-based AI assistant. That's why it's good to know that the Alexa-powered devices are: all Sonos players, Amazon Echo, Amazon Echo Show, Amazon Echo Dot, Amazon Fire TV Cube, Amazon Echo Spot, Amazon Tap, Facebook Portal/Portal +.
Let's not forget to mention that it's smart for you to invest in a Spotify Premium subscription if you want to connect this streaming platform with Alexa. The free subscription is now also compatible with Alexa; however, there are various limitations.
Another thing you have to do if you want to link Spotify and Alexa is to download the Alexa app. It doesn't matter if you prefer Apple or Android devices; you still need the app. The final step before you play Spotify on Alexa is to link these two accounts. You'll find out all about the process in the next paragraph.
How to Connect Spotify to Alexa: Step-By-Step Guide
Once you know you own an Alexa-enabled device such as Amazon Echo, it's time to learn how to link Spotify to Alexa. The process is quite simple, and once you're done with these steps, Spotify will be set as your default music player.
Open the Alexa app on your mobile device.
You'll see three horizontal lines on the left upper corner of the screen; tap on them.
Tap on Settings.
Find the Alexa Preferences option, and tap on Music.
Select Link New Services, and choose Spotify
Now you should log in, and you can choose whether you want to use your Spotify account or Facebook login information. Once you're done entering the information, tap OK.
On the next screen, you should give Amazon Alexa Spotify permissions to link the two services. You'll also need to check the box that you agree with the terms and services.
Once Spotify and Alexa are linked, open the Alexa app once again and open the Settings menu.
Choose Music, and at the bottom of the screen, you'll see a button that says Default Music Services.
Choose Spotify from the Default Music Library list.
Tap on Done, and Voilà! This is how you connect Spotify to Alexa.
What to Ask Alexa?
Now that you know how to connect Spotify to Alexa, what will your first question be? The music industry is so diverse, and Spotify as a streaming service brings it right in your living room, bedroom, or any spot in the house you can think of. These are just a part of the Alexa commands you can try to make your experience even more effortless:
Alexa, play playlist X.
Alexa, play song/artist/station name/year X.
Alexa, start playing R&B music.
Alexa, stop.
Alexa, who sings this song?
Alexa, volume down/up.
When paired together, Spotify and Alexa offer so many advanced features that will make your life easier and more fun. One of those features is Spotify Connect, which allows you to listen to playlists from other Spotify users connected to the same Wi-Fi network, choose which speaker will play your music if you have several connected, etc. In addition, the Connect Control feature is so simple to use for all your Alexa-supported Amazon Music voice assistants. All you need to do is say 'Alexa tell Connect Control to play on Device X' or even ask Alexa to list all the connected devices.
What to Do if Alexa Doesn't Play Your Playlist?
It can be so frustrating when Alexa is your go-to music app, but it simply won't play your favorite music and playlists. Yes, it's expected that sometimes this AI-powered assistant doesn't understand your voice commands, but not playing any of your playlists can be a problem. Here's what to do:
The first step to take to fix the issue is to change the names of your playlists. If this doesn't work, turn off the shuffle option on each playlist.
Another easy fix is to restart Alexa. Again, it's quick, simple, and does the job in most cases.
Finally, ensure that Spotify is your default music player. If not, open the Alexa app, tap on the button with three horizontal lines in the upper left corner of the screen. Next, choose settings, Music & Podcasts, Default, and Spotify.
According to Spotify stats, there are over 4 billion playlists made of millions of songs. Many of them are made for pure pleasure, but most of these playlists are there to earn money. Therefore, creating and listening to your playlists is essential for your Spotify growth. If you work hard enough to create dynamic content, attract real listeners, and promote your playlists, you can easily monetize them and earn from this service.
Conclusion
Now that you know how to connect Spotify to Alexa, just turn on your Echo device and start blasting your favorite playlists all over the house. Spotify is one of the best streaming services globally that offers immense growth opportunities, billions of playlists, and hours of fun!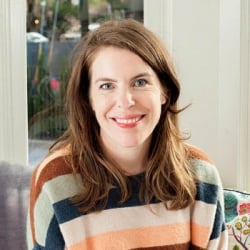 Latest posts by Maddie Schultz
(see all)