Spotify is one of the most popular music streaming services with millions of active users. It is home to millions of songs, exclusive features, and an ad-supported free plan.

Its offline listening feature lets you enjoy high-quality audio content without the internet.

However, you'll need one of Spotify's Premium plans to prevent hearing adverts in between tracks.

Spotify premium offers a family plan that allows multiple people in a household to sign up for a lower price per person, and it's available to users globally.

This article will go over the Spotify family plan and how you can add members to the plan. We'll also discuss the Spotify family plan cost to help you get the most bang for your money.
And when you're finished read through our other Spotify guides: 
And when you're finished read through our other Spotify guides: 
What Is the Spotify Family Plan?
If you have a family of more than two people, the Spotify Family plan is undoubtedly the most cost-effective and handy option.

The Spotify Family plan comes with six premium accounts for family members living together. When you invite family members to the family plan, each person gets their premium account without sharing passwords. This should be sufficient for most large households.

Unlike the Spotify free plan, you can now enjoy ad-free music listening on the Spotify Premium Family plan.

The plan also includes a few family-friendly features, such as restricting explicit music.

Spotify offers four different Premium options for singles, couples, students, and families.

The Spotify accounts for family members come with Family Mix, which is an automatic playlist that includes the favorite songs of each family member. The playlist is regularly updated.

Spotify Kids is created specifically for kids; singalongs and playlists tailored for young listeners are included.

It's easy to control what your child hears with Spotify Kids. You can choose between music and playlists for younger and older children at any time.

Spotify Family Plan Cost
A question most people ask is, how much is a Spotify family plan? Interestingly, the cost per user on the family plan comes at a decreased price.

The monthly fee for Spotify Family is $15.99. If you use all six accounts, you'll pay roughly $2.70 per user per month, which is significantly less than a typical Individual account, which costs $9.99 per month (or even the Student membership, which costs $4.99 per month).

A Family plan has no minimum duration; you can start and stop at any time, though you will pay for a full month at once. When you sign up for a Spotify Premium account for the first time, you can get a 30-day free trial.

If you decide the Family plan isn't for you, you can cancel without penalty if you cancel before the first 30 days are over.

What Does Spotify Family Plan Include?
The subscription plan offers each user their own Spotify account as part of the subscription package to keep their music and user information.

It also includes a membership service that grants users access to several exclusive features, such as improved audio quality, the ability to turn off shuffle, ad-free music listening, and more.

The Spotify Family Plan gives family members access to songs from their favorite music stars for one low price, which is paid once.

Now, parents can conveniently set up adult content filters for family members. This helps them stay in control of what they can – and can't – hear, and of course, the Family Mix feature, a constantly updated playlist of the favorite songs that you all enjoy.

It also allows each family member to have their account, playlists, saved songs, personalized suggestions, and access to the entire Spotify Premium experience.

You'll all need to use the same residence address when signing up for the family plan.

When you sign up, you must all be in the same country because the system will detect if the other members signing up are in another country, and you will be removed from the plan.

Spotify checks that everyone on your Spotify Premium Family plan resides at the same address regularly. Spotify does not utilize this information for advertising or internal purposes because it is encrypted. Location data is not retained or monitored after home address verification.

How To Add Family Members To Spotify Premium Family
Adding members to your Spotify premium family is pretty much straightforward. You must, however, be the one who initiates the family account. You can accomplish this by upgrading an existing Spotify Premium Family account or creating a new one.

You do not have the essential right to add additional users if you were added to the family plan.

A box labeled Spotify Family will appear in your Account Overview. To continue, pick VIEW DETAILS or Premium for Family from the list of tabs on the left.

Starters of the family plan will find a list of blank slots next to empty avatars.

If you click on these, you will be taken to a page where you can add new users to your plan in one of two ways:

You can copy a link that you may send to anyone who wants to be added
An invitation can be sent via email.
The empty spot will read "Waiting" once you've chosen who you want to add to the plan and send them the link or invitation. When they accept the invitation, their account's display name and avatar will replace the open spot.
To unsubscribe from Spotify, navigate to your Account page, locate the Premium Family tab, select the Member you wish to remove, and confirm your decision.

Conclusion
Increasing Spotify growth has seen it become one of the best music platforms. If you choose the family plan, you can save a lot of money.

It's less expensive than two single accounts and offers you access to some of the best features that come with premium music streaming services.

Spotify Premium Family plan gives your family unlimited access to all the music they want, even when they're offline, without ads.

When compared to purchasing digital music downloads, this makes it highly cost-effective.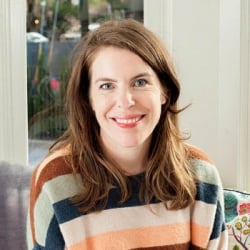 Latest posts by Maddie Schultz
(see all)