Spotify is without a doubt one of the most popular music streaming platforms, and its popularity is growing as a result of the different ways people use it. First and foremost, this is an excellent resource for discovering and listening to high-quality music and podcasts. Simultaneously, Spotify is great for promoting your content and even earning a living.

Spotify, like many other social media platforms, compensates artists based on the number of views or Spotify Plays, but there is one more fascinating and potentially lucrative element on Spotify – playlists.

It all boils down to the number of followers and likes on the Spotify platform, and today we will look at the frequently asked question of how to see who liked your playlist on Spotify.
Spotify Playlists
Spotify, as a music business giant, has supplied us with endless hours of enjoyment and fun through high-quality music and new performers. They have excellent playlists accessible on the platform, including the popular "Discover Weekly" playlist, which is distributed every Monday. This playlist is curated based on your music preferences and recently played tracks, and it includes new and fresh music on Spotify as well as undiscovered artists' profiles.

Users may also create their own playlists and share them with others in the hopes that someone else would appreciate their musical taste and like the playlist as well.

Remember that you may store your playlists only for yourself and conceal them from the rest of the users. Spotify also allows users to build hidden playlists.
How to Create a Spotify Playlist?
Creating Spotify playlists is a simple process that is available even to basic Spotify users. All you have to do is sign in to your Spotify account and look for the "Create playlist" option in the library area. You may also edit the playlist's title, cover photo, and add or delete songs as you see fit, and the Spotify algorithmic will do the rest.

Creating playlists on Spotify may be fairly exciting when you discover others who share your musical tastes and you gain monthly listeners, but it can also be a chance to promote new musicians on popular lists, who are more than eager to compensate you.

To make money from your playlist, it must be popular and well-liked by many people. But how can you tell whether your playlist is performing well?

Can You See Who Likes Your Spotify Playlist?
Unfortunately, you cannot see who liked your playlist on Spotify. You can, however, check who follows you and how many people enjoyed your playlist. This might give you a good sense of who liked your playlist and who plays streams you promoted.
How To See Who Follows Your Spotify Playlist on Desktop?
If you prefer to listen to Spotify on your computer, you can view the number of people who enjoyed your playlist in a few simple steps.

Log in to your Spotify profile;
Locate and open the library card;
In the library, you should see all of the playlists you made;
A number of people should be following each playlist title.
How To See Who Follows Your Spotify Playlist on Mobile Device?
Some people, on the other hand, like to listen to music and podcasts on the go and on their mobile devices. It makes no difference whether you have an Android or an iPhone; the process is the same, and you can see how many people enjoyed your Spotify playlist.

Download and open the Spotify app;
Log in to your Spotify account;
Locate and select the library;
In the library, you should see all of your playlists, along with the number of people that liked them.
Spotify is an incredible platform for not just renowned bands, but also for smaller creators who are just getting started. This is one of the reasons why playlists may be an important part of your professional life.

Popular playlists with a large number of followers and likes are an excellent way to promote new music, either your own or that of an upcoming artist. You may increase your Spotify Plays by networking strategically on Spotify and organically building your channel.

Although there are methods to buy Spotify plays, this is not ideal for long-term success or the development of a healthy community and the number of people listening to your music.
Conclusion
Even though there is no specific way to identify who liked your Spotify playlist, you can check who follows your channel, the number of streams and how many people enjoyed your playlist. This might reveal a lot about your future professional step and perhaps assist you in promoting your music.
Famous influencers understand the worth of each follower and like, therefore you should endeavor to generate high-quality material and strategically use all resources to boost your Spotify channel.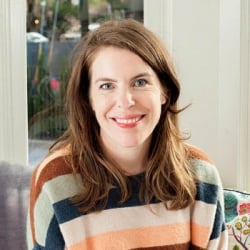 Latest posts by Maddie Schultz
(see all)